Watch A Clip From Pixar's Toy Story Toon 'Partysaurus Rex'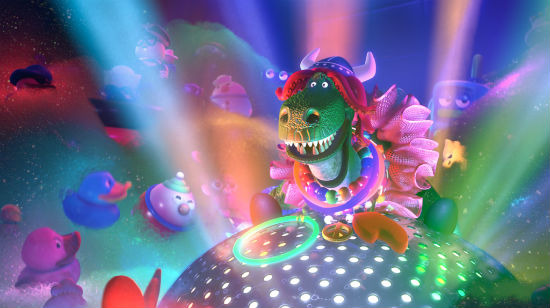 When Finding Nemo 3D hits theaters next month, it'll have a brand new Pixar short in front of it: The Toy Story Toon Partysaurus Rex. Directed by Mark Walsh, the clip features Rex (Wallace Shawn) starting a rave in a bath tube with music by BT. Seriously. A couple images were released last week and now Disney has released a clip that features a bunch of new toys. Check it out below.
Thanks to Stitch Kingdom via Pixar Times for the embed.