Preview A Selection Of Jonny Greenwood's Score To 'The Master,' Plus Full Track Listing And More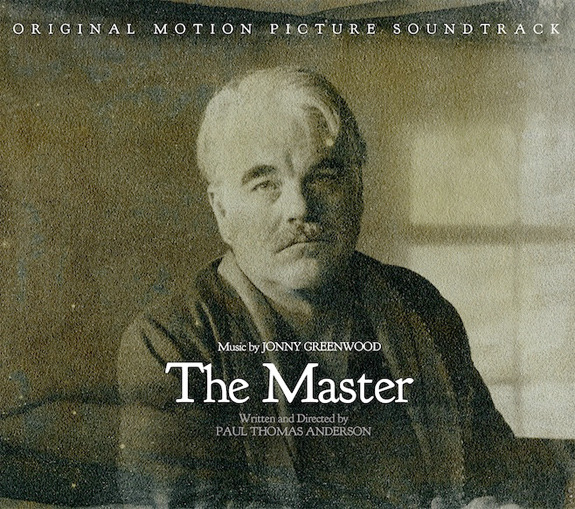 Paul Thomas Anderson's latest film, The Master, is one short month away. For limited cities at least. Until then, it'll be playing in all its (hopefully)  70mm greatness at several different film festivals and buzz will likely begin to build for all aspects of the film: the performances of the lead actors Philip Seymour Hoffman, Amy Adams, Joaquin Phoenix, Anderson's direction and, most likely, the score by Jonny Greenwood.
Details of his score have now been revealed and one site even has a sample of a track called "Application 45 Version 1." See the full track listing and listen to two songs from the album after the jump.
The Paul Thomas Anderson site Cigarettes and Red Vines found a post on PitchFork detailing the score, which will have the above cover and feature the following non-spoiler song titles.
Get Thee Behind Me Satan – Performed by Ella Fitzgerald 3:47
Don't Sit Under the Apple Tree (With Anyone Else but Me) – Performed by Madisen Beaty 1:36
No Other Love – Performed by Jo Stafford 3:00
Application 45 Version 1 5:40
Changing Partners – Performed by Helen Forrest 2:42
Sweetness of Freddie 3:25
And, you can head to this Tumblr page to hear track 13, Application 45 Version 1. It's pretty fantastic.
The soundtrack will be out on September 11, three days before the limited release of the film.
In addition, several of the previously release songs included above can be found on YouTube, just not with the artist used in The Master. One exception is track 11, No Other Love, by Jo Stafford, which you can listen to here.