Rumor: 'The Walking Dead' Being Eyed For Feature Film Follow-Up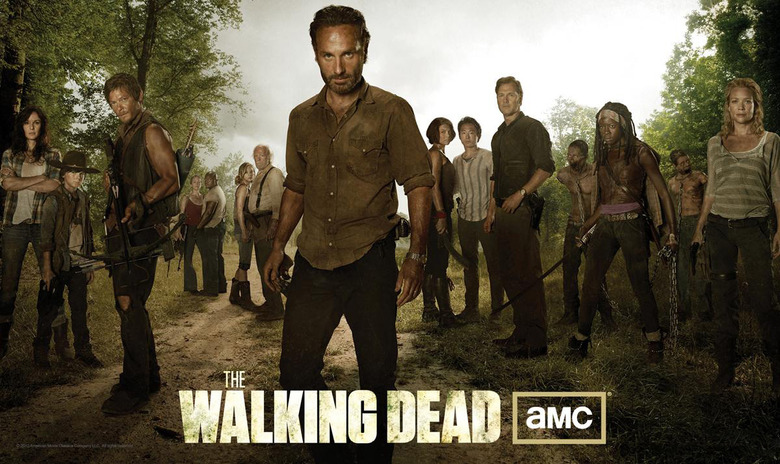 We all knew it was bound to happen sooner or later — and by "it," I mean the rumor, not necessarily the actual movie. Talk of a possible The Walking Dead film has just started swirling, although even the first whispers stress that a possible feature is still a ways out. At this point, it's not so much a project in development as the idle "wouldn't-it-be-cool-if" musings of people involved with the show. Still, I wouldn't be surprised if AMC began considering the idea in earnest somewhere down the line. More details after the jump.
However, Bleeding Cool takes care to emphasize that the notion has only circulated in "non-business conversation," and that serious talks likely won't get underway for another few years. No one knows yet just when or how the AMC series will end, but seeing as the show's still going strong in Season 3 it seems unlikely to happen anytime soon.
And even if AMC eventually decides to look into the possibility of a theatrical follow-up, there's no guarantee they'll actually manage to get it made. The Walking Dead is just the latest in a long line of beloved shows to spark movie rumors. While a handful of small-screen properties have successfully negotiated that jump, including Sex and the City and The X-Files, more often the sequel talk simply peters out after a few years when it becomes obvious that nothing is ever going to happen. (Ahem, Veronica Mars.)
In other words, it's way too soon to get excited or upset about the prospect of a (rumored) Walking Dead movie. But it's not too early to speculate about it. Walking Dead fans, what say you — would you shell out to see Rick Grimes smashing in zombie heads on the big screen?