LOL: Joss Whedon Boycotts 'Sleepwalk With Me' By Ira Glass And Mike Birbiglia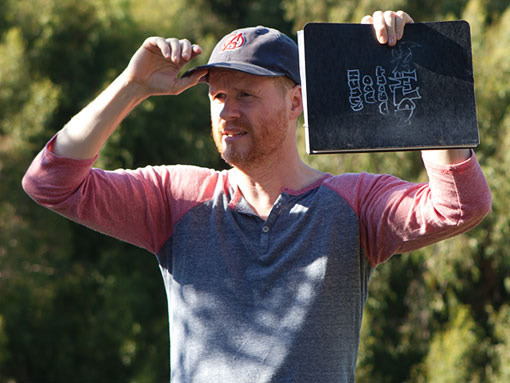 To date, Joss Whedon's The Avengers has only grossed $617.3 million in the United States and Box Office Mojo reports it's barely playing on 200 screens. That's unacceptable, says the writer/director, who released a video damming the upcoming film Sleepwalk With Me from stealing some of those precious, and much needed screens.
The comedy, written and directed by Mike Birbiglia, won an audience award at Sundance earlier this year and begins to hit theaters later this month. Originally the film was only opening in a handful of cities, but fans have been demanding it on Twitter with the hashtag #bringsleepwalk and have so far doubled the amount of screens that will be showing the film. Whedon, whose little Marvel movie is still $40 million from being the number two film of all time, is obviously threatened and has chosen to speak out against the film.
It's hilarious. Check it out below.
Thanks to This American Life (via First Showing) for the heads up.
Sleepwalk with Me opens limited on August 24 and you can learn how to demand it and see where it's playing at This American Life. It's fantastic, one of the funniest and best films of the year.
Here's the trailer:
And here's the official plot synopsis.
Winner of a 2012 Audience Award at Sundance, comedian Mike Birbiglia wrote, directed and stars in this sincere and hilarious film, based on his off-Broadway show and bestselling book. It's also the first movie co-written by Ira Glass and co-produced by "This American Life." The story: when an aspiring stand-up fails to express his true feelings about his girlfriend and his stalled career, his anxiety comes out in increasingly funny and dangerous sleepwalking incidents. SLEEPWALK WITH ME features Lauren Ambrose ("Six Feet Under"), Carol Kane ("Taxi"), James Rebhorn ("Meet the Parents"), Cristin Milioti (star of Broadway's "Once"), plus comedians Marc Maron, Kristen Schaal, Wyatt Cenac, Jesse Klein, Henry Phillips and David Wain.