'Keep The Lights On' Trailer - A Gay Couple Wrestles With Drug Addiction In Acclaimed Sundance Drama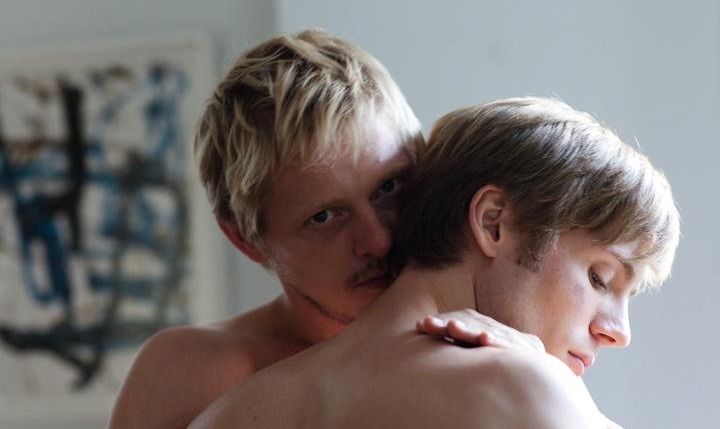 We may receive a commission on purchases made from links.
For all the zillions of movies we get about the deliriously happy early days of a romance, there are precious few about what happens when the honeymoon period wears off. And it's a shame, because while it's harder to turn something that's become part of the everyday grind into a crowd-pleasing holiday-themed romcom directed by Garry Marshall, the truth is that there's a ton of rich, textured material to be mined from older relationships.
One film that goes there is Ira Sachs' Keep the Lights On, an intimate drama about a decade-long relationship between documentary filmmaker Erik (Thure Lindhardt) and and lawyer Paul (Zachary Booth). The life they've built together is threatened when Paul's drug addiction — an issue even in the early days — continues to worsen. Watch the trailer after the jump.
If Keep the Lights On seems unusually raw, that may be in part because it's based on Sachs' own real-life experiences with literary agent Bill Clegg. Sachs' ex published his own memoir about his drug habit, Portrait of an Addict as a Young Man, two years ago.
Without splashy big-name leads or the kind of effusive praise that launched Beasts of the Southern Wild, Keep the Lights On has kept a pretty low profile over the past several months. But strong reviews suggest this one could be worth seeking out anyway — Salon called it "a terrific work of art," while Indiewire praised it as "deeply affecting." Keep the Lights On opens Friday, September 7 in select cities.
Synopsis:
Keep the Lights On chronicles an emotionally and sexually charged journey of two men in New York City through love, friendship, and addiction. Documentary filmmaker Erik (acclaimed Danish actor Thure Lindhardt in his first leading role in a U.S. film) and closeted lawyer Paul (Zachary Booth, Damages) meet through a casual encounter, but soon find a deeper connection and become a couple. Individually and together, they are risk takers–compulsive, and fueled by drugs and sex. In an almost decade-long relationship defined by highs, lows, and dysfunctional patterns, Erik struggles to negotiate his own boundaries and dignity while being true to himself. Keep the Lights On is shot with a grainy beauty that resonates with the texture of New York City, accentuated by disco beats and a mournful cello, both from musician Arthur Russell's eclectic catalog. Director Ira Sachs's fearlessly personal screenplay is anchored by Lindhardt, who embodies Erik's isolation and vulnerability with a gentle presence. Harrowing and romantic, visceral and layered, Keep the Lights On is a film that looks at love and all of its manifestations, taking it to dark depths and bringing it back to a place of grace.