Alice Krige Lands A Small Role In 'Thor: The Dark World'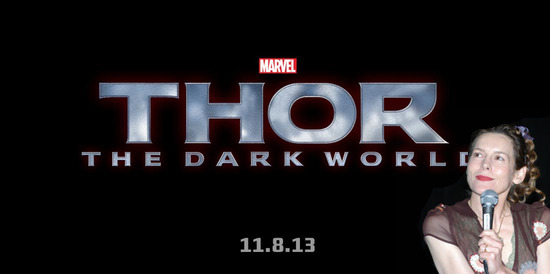 Briefly: Alice Krige has a look that is both regal and gorgeously unusual, which has made her perfect for roles as the Borg Queen in Star Trek: First Contact, as well as in films and TV series like Silent Hill, Deadwood, and the Quay Brothers' early feature Institute Benjamenta.
Now Krige is set for a role in Thor: The Dark World, which begins shooting later this month under the direction of Alan Taylor from a script by Robert Rodat. We don't know her role, but we do know that Christopher Eccleston is playing Malekith the Accursed, the leader of the Dark Elves of Svartalfheim. So she may be an associated personality. Krige confirmed her participation in the film this past weekend at the big Star Trek convention in Las Vegas, and noted that she may not be recognizable, which has led to suspicion that she'll be wearing a good deal of makeup and/or prosthetics. But why hire Krige just to hide her?
Thor: The Dark World brings Chris Hemsworth, Natalie Portman, Anthony Hopkins, Tom Hiddleston, Idris Elba, Jaimie Alexander, Tadanobu Asano, Stellan Skarsgard and Ray Stevenson back into Asgard and related realms. It is set for release on November 8, 2013. [CBM]