Tom Cruise's 'The Magnificent Seven' Remake Finds A Writer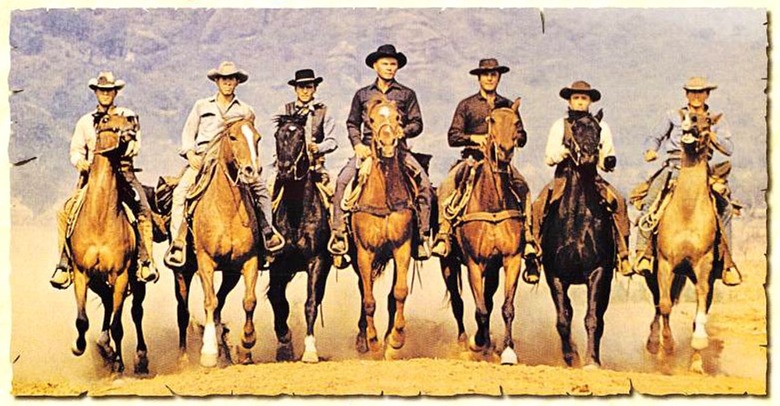 There's still no word on which of his famous pals Tom Cruise will be roping in for his remake of John Sturges' The Magnificent Seven, but in the meantime development is rolling along with a new writer on board. Nic Pizzolatto, a novelist and short story author who's recently made forays into television screenwriting, has just been hired to pen the script. And I do mean recently – The Magnificent Seven will mark his first major film project. More details after the jump.
Pizzolatto's debut novel Galveston hit shelves in 2010, earning comparisons to the noir tales of Dashiell Hammett and Raymond Carver. He's also published several short stories in publications such as The Atlantic Monthly and Ploughshares. However, it's only over the past couple of years that Pizzolatto has begun writing for the screen. His credits so far include two episodes of AMC's The Killing and HBO's upcoming miniseries True Detective. The latter is still in development, and currently has Woody Harrelson and Matthew McConaughey attached to star.
Pizzolatto's hiring puts the long-simmering The Magnificent Seven one step closer to reality, but given Cruise's packed slate it'll likely be some time yet before the project actually enters production. Then there's the matter of casting. This summer's rumor that Matt Damon, Morgan Freeman, and Kevin Costner were circling remains totally unsubstantiated, but it rings true that MGM would be eager to get a high-profile cast on board — in which case they'll have to do some juggling to get everyone's schedules lined up.