Sequel Bits: Heather Graham Back For 'The Hangover Part III,' Plus 'Kick-Ass 2,' 'The Amityville Horror' Prequel, 'Double Impact 2'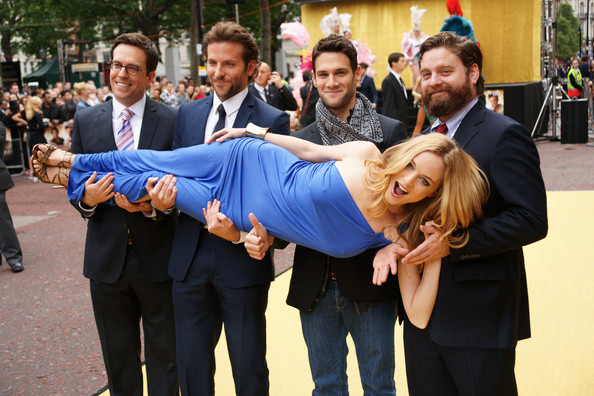 Everyone's talking sequels today. Well, not just sequels, but also prequels and relatively unlikely revivals. After the break,
Heather Graham is returning for the third Hangover,
Christopher Mintz-Plass talks Kick-Ass 2,
a new Amityville Horror prequel is in the works,
and Jean-Claude Van Damme has written Double Impact 2.
Heather Graham sat out the second installment of The Hangover, but she's back in play for The Hangover Part III, with few details about how prominent her role will be. Presumably there will be a reunion between her character Jade and Stu (Ed Helms) who were paired off in the first film, while the second saw Stu marrying Lauren (Jamie Chung). No word on Chung's return at this point.Todd Phillips co-wrote with Craig Mazin and is planning to direct, with the four core principals (Helms, Bradley Cooper, Zach Galifianakis, and Justin Bartha) returning alongside Ken Jeong and Mike Epps. Mike Tyson might even show up in what is rumored to be a trip to Tijuana. The Hangover Part III is dated for May 24, 2013. [Variety]Christopher Mintz-Plasse talked to Collider about Kick-Ass 2, calling the film "Warriors meets Kick-Ass," and suggesting that the sequel picks up a while after the first film, in part to account for the fact that Chloe Moretz is visibly several years older than she was in the first. He added,
They wrote an incredible script.  I think she's going into 9th grade in this which is really smart.  They didn't keep her 11 as she was in the first one.  They kind of aged it up a bit.  And it's super violent and bloody and funny and it's got a great cast.  I'm really excited.  I fly out to London in a week to get started.
Jeff Wadlow scripted based on Mark Millar and John Romita, Jr.'s comic series; Wadlow will direct. The core cast from the first film returns (Aaron Johnson, Mintz-Plasse, and Moretz) with Nicolas Cage possibly getting a flashback cameo and John Leguizamo and Donald Faison playing roles, too. Production begins next month in Toronto and London, and the R-rated film is loosely planned for 2013.
There's also a logo-only teaser image for the film, at the project's official Facebook page: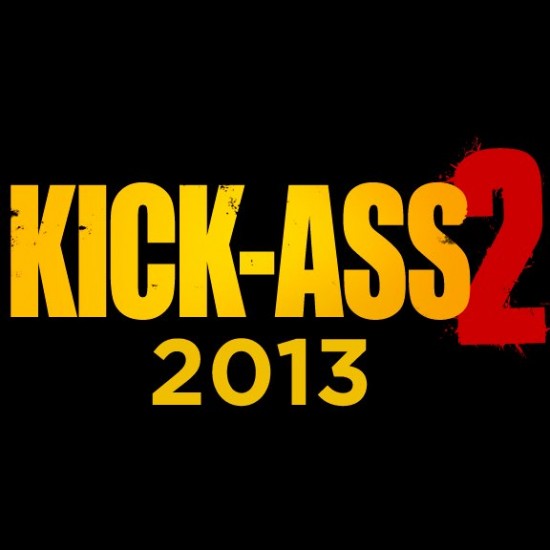 Since the late '70s, there have been ten Amityville Horror films, some directly related to a 1975 haunting in Amityville, NY, and some simple cash-in, name-only entries. Now footage of a seance performed in the house in 1976 has been bought by producer Tony DeRosa-Grund, who plans to use it as raw material for a new Amityville movie.
The film will be based around a pair of reporters, Laura DiDio and Marvin Scott, who investigated the Amityville house for WNEW-TV in the '70s, and who filmed the seance at the time. The producer says "with a lot of help from Laura and from the Catholic Church, we've been able to get confirmations and connective tissues, in terms of the evil and the origins of evil in the house that was there before the Lutzes moved in." He calls the film "the true prequel to the Amityville Horror." Hooray? [THR]
Finally, Jean-Claude Van Damme tells NextMovie that a sequel to Double Impact is written — he wrote it, actually — and he wants to get it off the ground.
I wrote the script with a friend of mine Sheldon – He [co-wrote] "Bloodsport" and "Double Impact" with me. Hopefully, somebody smart enough, like an agent or a producer, can put that back together...I'm excited about it, you know? ... I have no franchise. I lost 'Bloodsport,' 'Lionheart.' 'Double Impact' [would be] a great franchise... Today, Chad would be like the guy in 'JCVD' and Alex would be the guy like 'The Expendables.'
The Muscles from Brussels even explained the plot:
I came up with a great story set in Los Angeles. [Chad] is a producer, making pictures with a big house behind him. Alex is gonna go on vacation and has some problems with the Triads. Why?  Because Chad went to Hong Kong and to get some loan money using [Alex's] face, all of that bulls**t. And Alex comes [to Los Angeles] to see Chad and he's full of s**t, has a girl pregnant, and she's the sister of the big boss from South Central. It's like 'Double Impact' in Los Angeles.