Sequel Casting Bits: Donald Faison In 'Kick-Ass 2', Mary Elizabeth Winstead In 'A Good Day To Die Hard', Bruno Gunn In 'The Hunger Games: Catching Fire'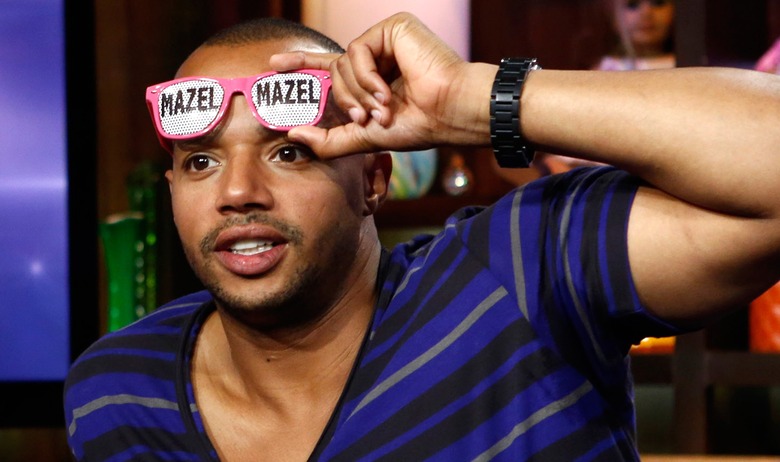 With John Leguizamo's Javier and the as-yet-uncast Mother Russia on board to help out the villainous Red Mist (Christopher Mintz-Plasse) in Kick-Ass 2, it seems only fair that Kick-Ass (Aaron Johnson) start picking up some allies as well. Scrubs star Donald Faison has just entered talks to play Dr. Gravity, a Columbia University student by day and a mask-donning, baseball bat-wielding crimefighter by night.
Pre-production on Kick-Ass 2 is currently humming along for a fall shoot, with Jeff Wadlow at the helm. Returning stars Nicolas Cage and Chloe Grace Moretz are also on board. No release date has been announced at this time. [Deadline]
After the jump, John McClane's daughter makes a comeback and The Hunger Games: Catching Fire digs up yet another former victor.
Although Winstead herself has remained hush-hush about her appearance, an extra named Ted Cross spilled the beans in a blog post about his experience on set:
I got to work with Bruce Willis again, which is always nice. The best, though, was that I got to work with Mary Elizabeth Winstead, who plays Willis's daughter. I've had a crush on her ever since she was the lead actress in Scott Pilgrim vs the World.
Exactly how Lucy will figure into the plot, which sees John and Jack getting tied up in a terrorist plot in Russia, remains to be seen. Directed by John Moore, A Good Day to Die Hard will open February 14, 2013. [Bleeding Cool]
Meta Golding's Enobaria will have some home District company in The Hunger Games: Catching Fire. A press release today announced that Bruno Gunn had just been cast as Brutus, another former victor from District 2. I'm not too familiar with Gunn's career, but a quick look at his IMDb page suggests a tendency to play tough authoritarian types — a prison guard in Sons of Anarchy, a police officer in Bad Teacher, and so on — which should make him a good fit for the strong, skilled Brutus.
The Francis Lawrence-directed second installment of the Hunger Games franchise sees Katniss (Jennifer Lawrence) and Peeta (Josh Hutcherson) following up their Games win with a victory tour around Panem. Gunn is one of several faces new to the series, along with Golding, Philip Seymour Hoffman, Sam Claflin, Jena Malone, Lynn Cohen, Tony Shaloub, and Amanda Plummer. The Hunger Games: Catching Fire hits November 22, 2013.