Page 2: Kill Bill, Breaking Bad, Star Trek, Alien, Hunger Games, Frankenweenie, Star Wars, Harry Potter, Muppets, Drive, Brave, Total Recall, Looper, Transformers
What is Page 2? Page 2 is a compilation of stories and news tidbits, which for whatever reason, didn't make the front page of /Film. After the jump we've included 46 different items, fun images, videos, casting tidbits, articles of interest and more. It's like a mystery grab bag of movie web related goodness. If you have any interesting items that we might've missed that you think should go in /Film's Page 2 – email us!
Header Photo: Top 10 must-see photos from the set of Kill Bill.
The first trailer for AFTER EARTH will be attached to THE HOBBIT.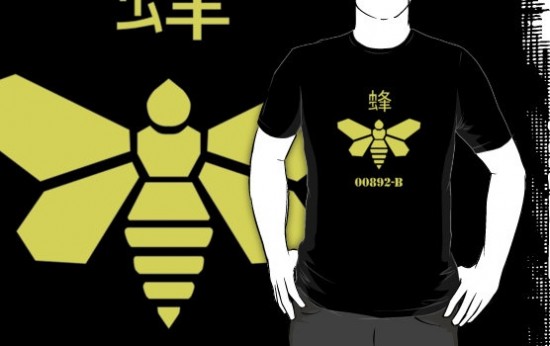 Breaking Bad-inspired Golden Moth Chemical Logo t-shirt.The 10 Classics Left Off the Sight & Sound List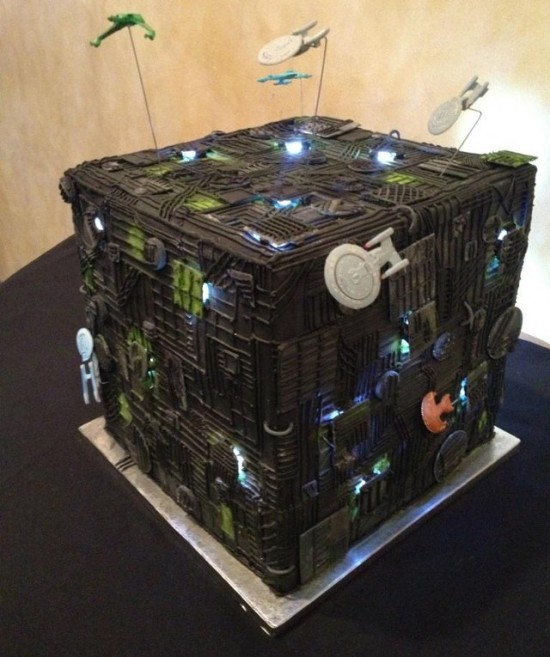 Star Trek Borg Cube Wedding Cake
The movie Old School is a retelling of Fight Club.

Walt Disney World to create custom Princess figurines with children's faces in new D-Tech Me experience
Read a blog post from the woman who inspired the "bad" version of the gossip columnist in Aaron Sorkin's The Newsroom.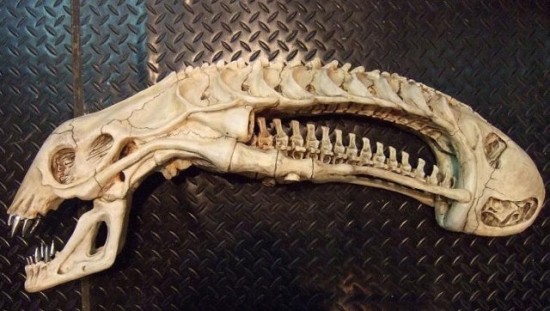 For The Trophy Room: Alien Skull Replica From Predator II
Anchor Bay Has Cemented 'The Demented," Making Distribution Deal For Zombie Saga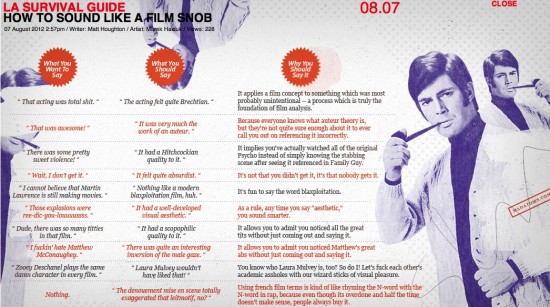 How to sound like a film snob.Reese Witherspoon to Star in Romantic Comedy 'The Beard'

Video Parody: Future Google Projects Unveiled: Hoverboards, And Wolverine Claws, And Talking Dogs!
In Hollywood, Timing Is Everything – Even With Steven Spielberg as a Mentor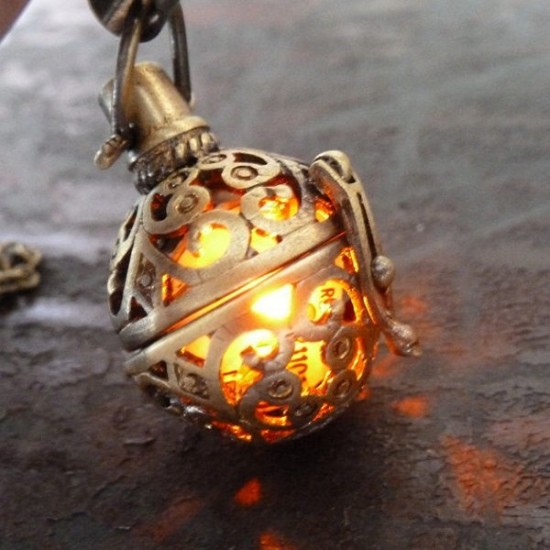 A Fire Burns Inside the Hunger Games Peeta Necklace
Own Mark Wahlberg And Mila Kunis's Stinky Old "Ted" Wardrobe
the teaser poster for Zero Dark Thirty
20 Years Ago Today: In Praise of 3 Ninjas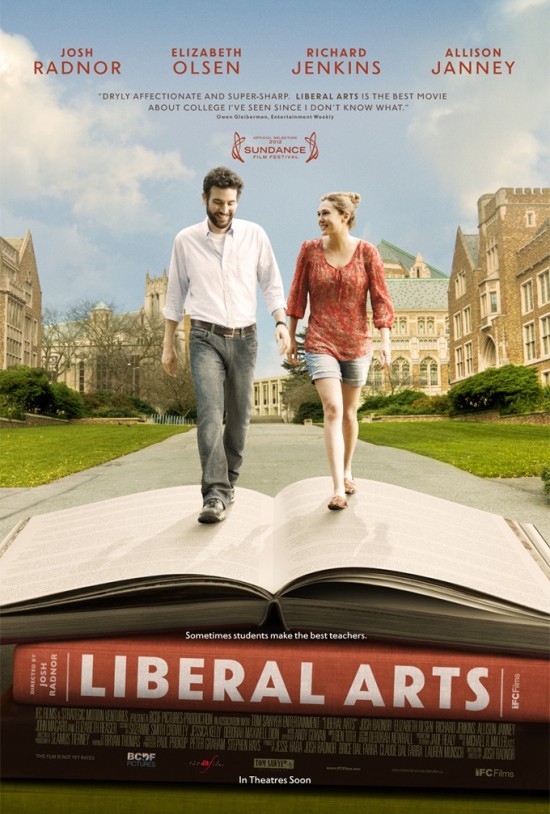 New Poster For 'Liberal Arts' Starring Elizabeth Olsen & Josh RadnorDiablo Cody's Time And A Half To Star Julianne Hough, Be Directed By Ol Parker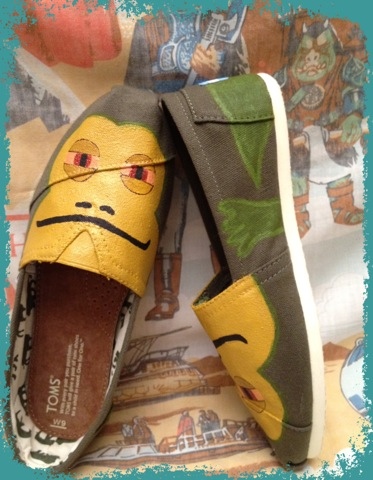 DIY Jabba the Hutt Shoes
'Harry Potter' Tops NPR's List of 10 Best Young Adult Novels
Short Film: The Magical Video Store Where You Could Rent Joss Whedon's Wonder Woman and Cronenberg's Return of the Jedi
DisneyWorld's New Fantasyland Grand Opening Set For December 6th!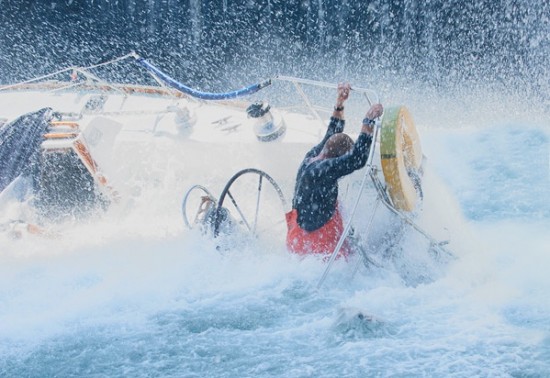 First Look: J.C. Chandor's Next Film 'All Is Lost' with Robert RedfordIndiana Jones: The Complete Adventures Blu-ray Bonus Features Revealed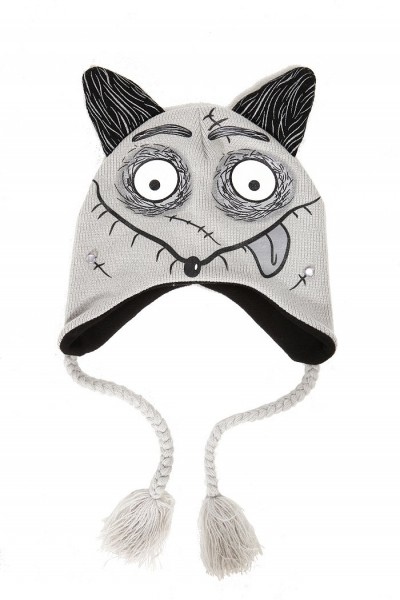 Disney's Frankenweenie Peruvian Beanies
Why Rotten Tomatoes is Bad for Film Criticism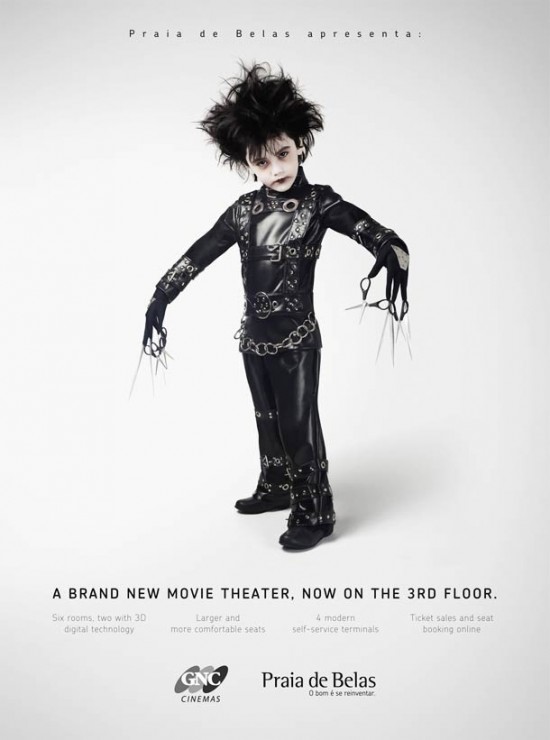 Kids Dressed as Famous Movie Characters For Brazilian Cineplex Ads
Universal Taps German Filmmaker Dennis Gansel for 'Grim Night'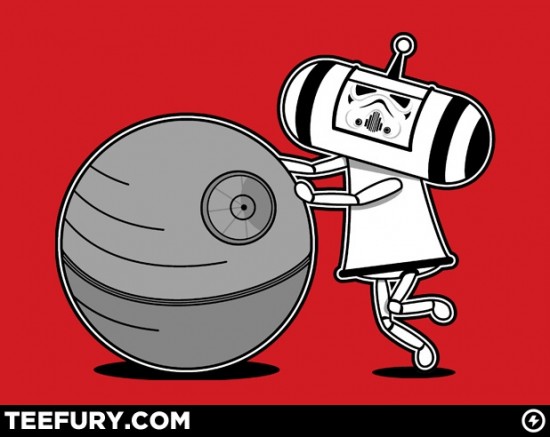 Today's t-shirt of the day on TeeFury is a Star Wars/Katamari Damacy-inspired design "Imperial Damacy".
Film critic Judith Crist dies at 90
Gallery Nucleus has released two new Scott C prints, one for Harry Potter, the other for Jim Henson/The Muppets.
6 Bourne-Style Spinoffs We Want From This Year's Movies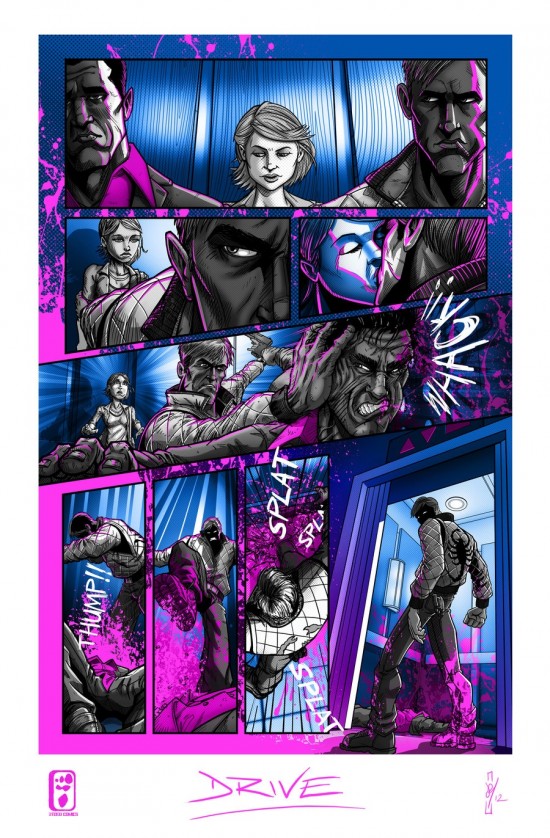 Comic book style Drive movie poster
'Cinderella' gets the Broadway Theater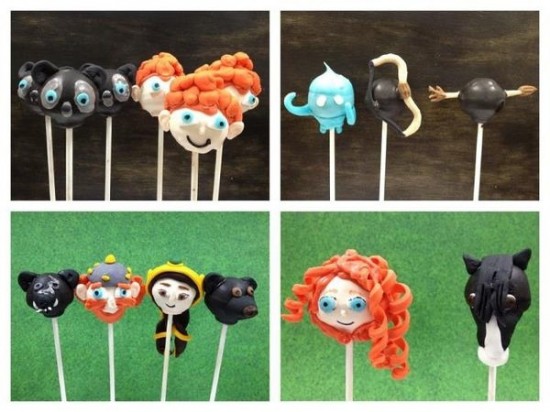 Brave Cake Pops
Oscilloscope Picks Up 'Only The Young'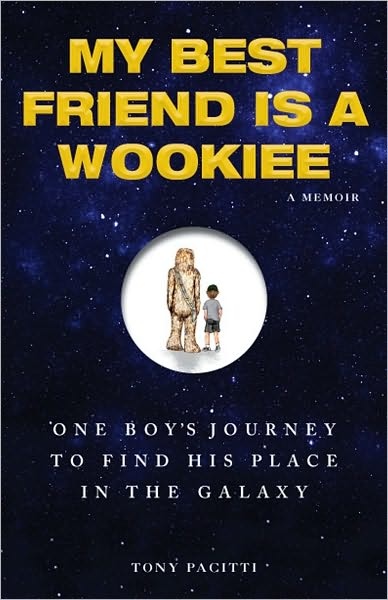 My Best Friend is a Wookiee Memoir
Imagine Entertainment is planning a feature film about legendary Brazilian soccer player Pele.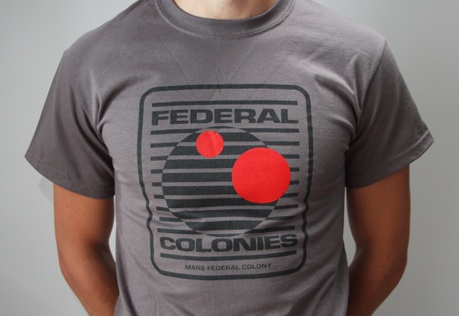 LastExit's Total Recall t-shirt.
Leonard Maltin to Serve as Napa Valley Film Festival Jury President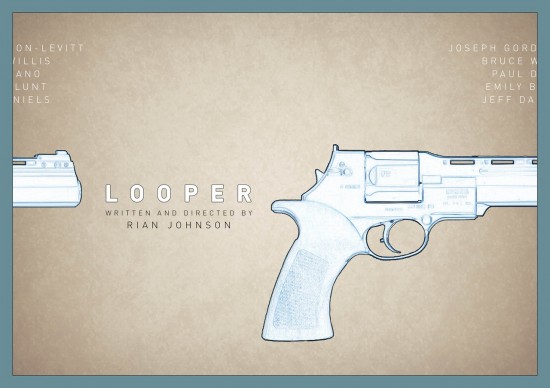 Looper poster by Daniel Keane
Aussie actor Xavier Samuel joins Emily Browning and Cam Gigandet in Catherine Hardwicke's indie thriller PLUSH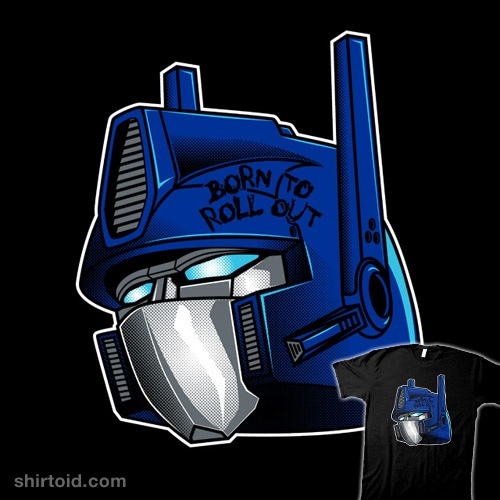 "Born To Roll Out" Transformers t-shirt
Oscar-winning composer Marvin Hamlisch, whose music enlivened films as diverse as The String, The Spy Who Loved Me, and Sophie's Choice, died Monday in Los Angeles
Watch: 'Online Now' Explores an Alienating Tight-Knit Community of the Attentively DisengagedPaul Thomas Anderson's 'Master' Added To Venice Competition Slate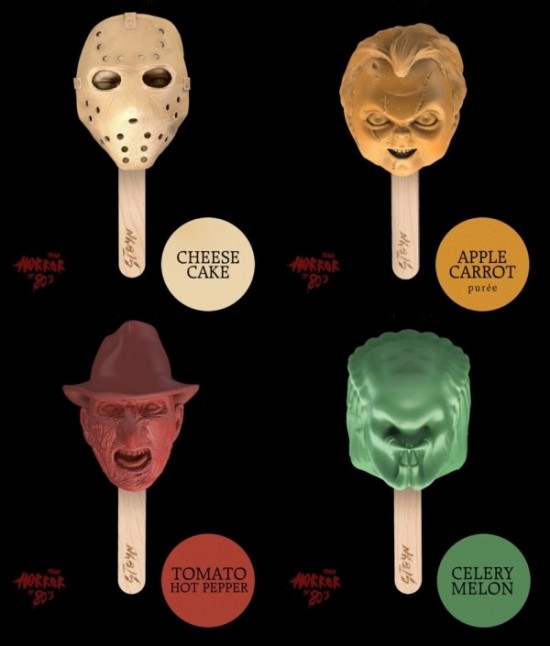 Horror Movie character ice pops
Drafthouse Films Picks Up 'Wrong' by Mr. Oizo