'Playing For Keeps' Trailer - Soccer Moms Love Gerard Butler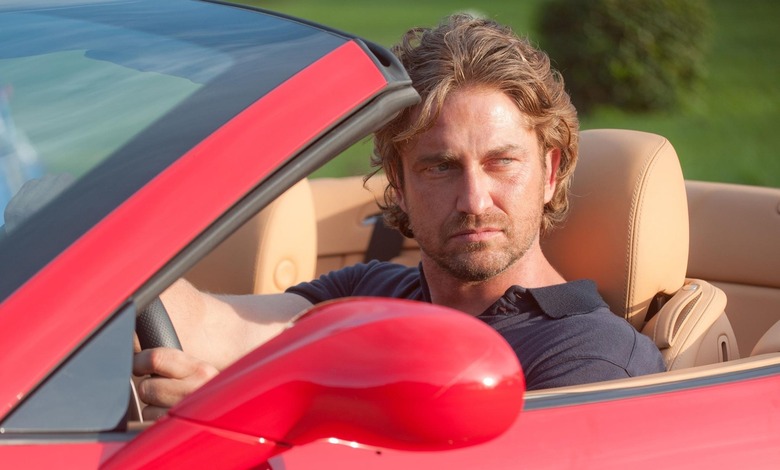 When a holiday movie schedule is as crowded as this year's promises to be, it's actually kind of a relief to see a trailer for a year-end release that looks like lighthearted, feel-good entertainment with no apparent aspirations of picking up a little gold man come February.
The romantic dramedy Playing for Keeps (formerly Playing the Field) stars Gerard Butler as onetime pro athlete George Dryer, who's still struggling to adjust to adult life. In an attempt to do right by his ex-wife (Jessica Biel) and their child, he signs on to coach the boy's soccer team — but finds himself tempted at every turn by gorgeous soccer moms like Catherine Zeta-Jones, Uma Thurman, and Judy Greer. (Because in Hollywood, your average suburban cul-de-sac is populated by parents who look like Catherine Zeta-Jones, Uma Thurman, and Judy Greer.) Dennis Quaid also stars. Watch the trailer after the jump.
[Yahoo via The Film Stage]
Director Gabriele Muccino's previous films include the dramas The Pursuit of Happyness and Seven Pounds, and you can see traces of a similar inspirational bent in Playing for Keeps as Butler's character tries to redeem himself. But that aspect isn't emphasized as strongly here, so we're mostly just left with what looks like a pleasant dramedy about Butler, his charming Scottish brogue, and the pretty ladies who love him.
Which may actually make it just the palate cleanser to break up the year-end stream of Oscar hopeful heavies like Ang Lee's Life of Pi, Peter Jackson's The Hobbit: An Unexpected Journey, Tom Hooper's Les Miserables, and Kathryn Bigelow's Zero Dark Thirty. No doubt some of you Butler fans are sighing that the guy deserves better than another inconsequential romcom, but at least Playing for Keeps looks like an improvement over The Bounty Hunter, The Ugly Truth, and P.S. I Love You. Right?
Playing for Keeps is slated to open December 7.