Christopher McQuarrie Scripting, Possibly Directing Tom Clancy Adaptation 'Without Remorse'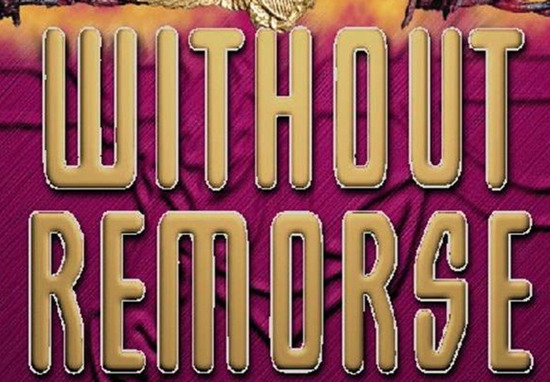 Paramount has put a lot of effort into rebooting the Jack Ryan character that moved from Tom Clancy novels to the screen many years ago, and now the studio wants to get moving on a potential spin-off. Without Remorse is Clancy's novel featuring Clark, a military operative who wages a one-man war against a drug gang that has been coercing young women into working as mules.
Shawn Ryan (The Shield) scripted some time ago, and now Paramount is ready to bring in Christopher McQuarrie — who did script work on the latest Mission: Impossible, and wrote and directed the latest Tom Cruise vehicle Jack Reacher — to script and potentially direct. Will Cruise star in this one, too?
McQuarrie broke out big time as the screenwriter for The Usual Suspects, and not long after directed his first feature, The Way of the Gun. And then he seemed to fall away for a while. As is so often the case in Hollywood, that doesn't mean anything other than that there was another hot writer, and then another, and all the time McQuarrie was doctoring scripts, and working on shows and features that didn't get the green light.
But he ended up rewriting Valkyrie for Tom Cruise, and that set him up for a high profile second career stage. He worked on Mission: Impossible – Ghost Protocol, even as McQuarrie's script for The Wolverine was helping attract talent like Darren Aronofsky, before the director fell away from that project. Cruise has stuck with McQuarrie, who wrote and directed Cruise in Jack Reacher, and has reportedly retained to do script work on other Cruise films.
And now, though he didn't end up with credit on Mission: Impossible, Paramount likes what he did with Jack Reacher, and is also sticking with McQuarrie. He's already working on the Top Gun sequel script. Now he looks set to make this one.
Deadline follows up on a report that said McQuarrie seemed like the guy for this project, saying that the studio hopes he'll be able to make the "incredibly bleak and violent storyline" into something a little more mainstream. If that happens, the film could be very much in line with Jack Reacher; they're similar enough, at least, that it's easy to see why Paramount might want him for the film.
And then there's always the chance of creating a little espionage ecosystem, with the new Jack Ryan (Chris Pine, to be directed by Kenneth Branagh) and Clark potentially able to cross into films together. (The Clark character was already in Clear and Present Danger, played by Willem Dafoe.) Again, could Cruise play this character? Given the similarity to Jack Reacher, we'll see how that goes, but it seems unlikely. Paramount is going to have a nice little stable of tough guys with similar names pretty soon; maybe the studio can just create its own Avengers.