'This Is 40' Theatrical Trailer: Meet Paul Rudd And Leslie Mann's Extended Family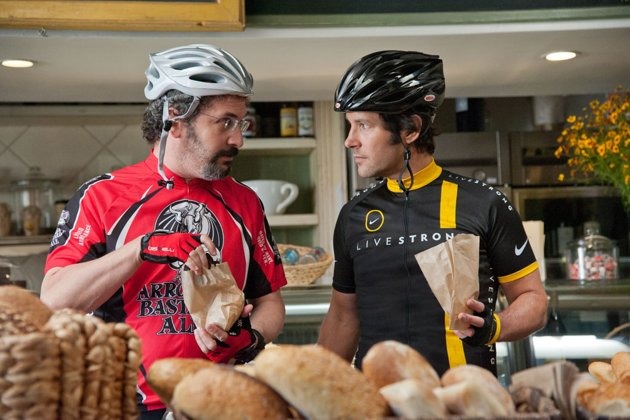 There are some huge, huge laughs in the new trailer for Judd Apatow's "sort of" sequel to Knocked Up, This Is 40. Paul Rudd and Leslie Mann return as Pete and Debbie, supporting characters in the 2007 hit, who are struggling with the reality of turning forty. The kids are now older, the relationships more complicated, the drug reactions more serious and the classic blend of heart and humor that made Apatow a comedy brand name seems to be back.
The film is scheduled for release December 21 and with this extended look you'll finally meet Albert Brooks, Megan Fox, Jason Segel, Melissa McCarthy and several others. It looks really funny. Check it out after the jump.
Thanks to Yahoo Movies for the trailer.
The first teaser trailer for This Is 40 was funny, but didn't exactly set the world on fire.  I feel like this second trailer not only backs a punch comedically and emotionally, the inclusion of the supporting cast will really get people interested. Personally, the name "Judd Apatow" alone is enough for me but Universal is obviously pushing for this to be a big, holiday comedy and it seems to really have that potential.
To fill in some gaps, Rudd and Mann's kids are once again played by Iris and Maude Apatow, Mann and Apatow's real life kids. Albert Brooks is Pete's dad, Megan Fox plays a young woman who may or may not be a test for Pete and Debbie, Chris Dowd's character work's with Pete, Jason Segal reprises his role as the friend from Knocked Up, Charlene Yi will return, Melissa McCarthy has what we're heard is more or less an extended cameo, etc.
Again, This Is 40 is a spin-off/sequel to Knocked Up and hits theaters December 21. I'm very much looking forward to it, what about you?