'Sons Of Anarchy' Actor Patrick St. Esprit Joins 'The Hunger Games: Catching Fire'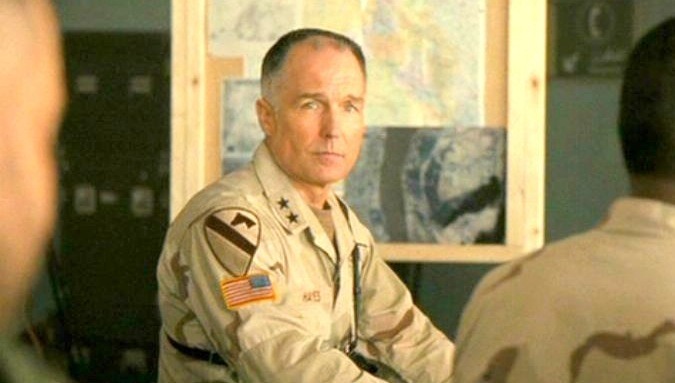 After months of high-intensity buzz, casting on The Hunger Games: Catching Fire is finally nearing an end. One of the last remaining roles has just been filled by Sons of Anarchy actor Patrick St. Esprit, who'll play District 12 Peacekeeper Romulus Thread. St. Esprit joins an impressive class of franchise newcomers that also includes Philip Seymour Hoffman, Amanda Plummer, Jena Malone, Sam Claflin, Tony Shaloub, and Lynn Cohen. Read more after the jump.
St. Esprit has worked primarily in television after the past few decades, appearing on The Shield, Saving Grace, and The Chicago Code. His movie roles include United 93, Green Zone, and Super 8.
At this point, most of the key new characters in The Hunger Games: Catching Fire have been cast. The only significant supporting part I can think of offhand that remains open is Enobaria, a vicious former winner from District 2. Most of the leads of the first movie are set to reprise their roles, including Lawrence, Hutcherson, Liam Hemsworth, Woody Harrelson, Elizabeth Banks, and Lenny Kravitz. Catching Fire is scheduled to shoot this fall with director Francis Lawrence at the helm, for a November 22, 2013 release.
THE HUNGER GAMES: CATCHING FIRE begins as Katniss Everdeen has returned home safe after winning the 74th Annual Hunger Games along with fellow tribute Peeta Mellark. Winning means that they must turn around and leave their family and close friends, embarking on a "Victor's Tour" of the districts. Along the way Katniss senses that a rebellion is simmering, but the Capitol is still very much in control as President Snow prepares the 75th Annual Hunger Games (The Quarter Quell) – a competition that could change Panem forever.
[Source: Variety]