'Catfish' TV Series Features Stories With Few Happy Endings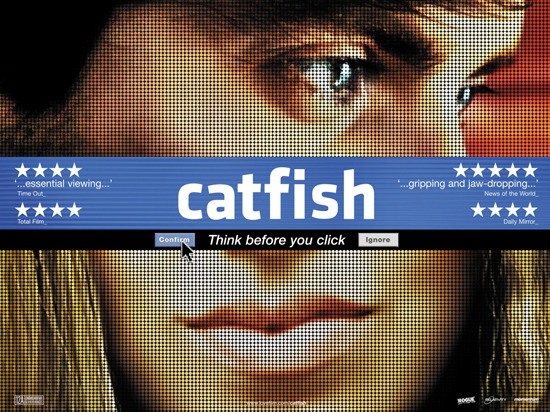 It's been
 since we heard anything new about MTV's "reality show" based on the documentary Catfish. (Some might question the "documentary" tag for the feature, as the veracity of its story has been in question since its Sundance premiere.) Now we've got some details that let us know just what we're in for. I assume that most people that want to see the original doc have done so, and that spoilers for it are therefore not too big a deal, but we'll put all the info on the show after the break, just to be safe.
The
reports that the Catfish series won't be just any old reality dating show. Rather, it will focus on online dating, but specifically on relationships where one of the two people involved is lying about themselves.
The 12-episode series reportedly sprang out of emails that Yaniv Schulman, one of the Catfish filmmakers, received from people who had been part of an online relationship where the other party was making everything up. He says he and Max Joseph made the TV series in part out of those stories, and that it does feature interviews with people on both sides of each relationship.
Schulman says of the fakers,
When you're 19 or 20, it's so common to just post someone else's picture. It isn't until a couple of years later that you face the consequences.
I don't know about it really being super-common for people to use others' info for online dating at that age, but we'll let him run with that idea anyway. He does say that most of the stories don't have happy endings, though there are a couple where the parties involved managed to reconcile and have some sort of friendship. That should be interesting enough to see, but will Catfish be much better than the rest of MTV's reality slate?