This Week In Trailers: Wild Horse, Wild Ride, Flamenco, Flamenco, Man For A Day, Thunderstruck, Far Out Isn't Far Enough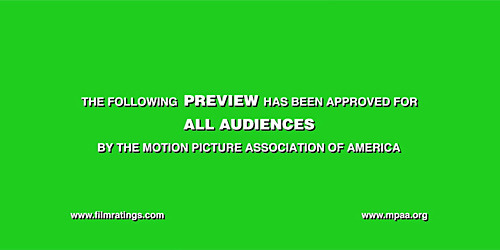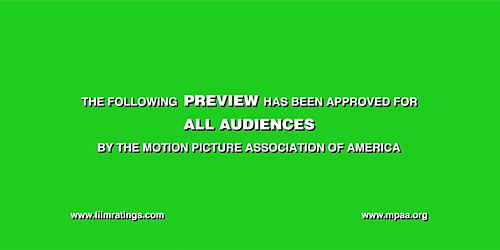 Trailers are an under-appreciated art form insofar that many times they're seen as vehicles for showing footage, explaining films away, or showing their hand about what moviegoers can expect. Foreign, domestic, independent, big budget: I celebrate all levels of trailers and hopefully this column will satisfactorily give you a baseline of what beta wave I'm operating on, because what better way to hone your skills as a thoughtful moviegoer than by deconstructing these little pieces of advertising? Some of the best authors will tell you that writing a short story is a lot harder than writing a long one, that you have to weigh every sentence. What better medium to see how this theory plays itself out beyond that than with movie trailers?Wild Hose, Wild Ride TrailerAlex Dawson and Greg Gricus have chosen an interesting subject as their feature debut.
The only time when you hear or see movies about horses it'll either appear on the Hallmark Channel or Animal Planet. However, with last year's Buck there was a shot that was sent across the bow in that movies about equines could be thrilling. I'm not one for movies about horses, I can't express enough how inert I feel towards anything to do with them, but these kinds of movies get my attention and this is no exception if for no other reason than the premise.
I didn't know if it was a joke as it begins talking about The Extreme Mustang Makeover Challenge in the trailer but something hooked me instantly as I saw how ferocious these animals were/are. They're trying to tame wild horses and it's brilliantly captured here. People are gonna get messed up and I think that's the hook. This isn't about show ponies or bedazzling your chaps to look good going around a barrel a few times, this looks like full-on discipline of a creature who just wants to mess you up completely if given the chance.
Seeing the pull quotes from places like Collider who have given it a stamp of approval towards the end is, perhaps, one of the biggest areas of wasted opportunity considering that front loading them would no doubt carry some doubters further along into what appears to be a fun movie that really does look unpredictable with regard to any kind of outcome. The trailer, yes, has a wickedly cheesy soundtrack but it wears its independence on its sleeve and I think it adds a certain kind of charm to it.
This is a way of life that is slowly burning away and to have this captured the way it's presented here seems to be a no-brainer about whether you would want to invest time to watch it. I know I do.
Far Out Isn't Far Enough Trailer
It's just dangling out of his mouth. It's hanging there.
I don't know anything about Tomi Ungerer but this is an amazingly sharp trailer. It takes a man's life and compresses it into a three minute victory lap filled with photos, animation, nudity, talking heads, and the occasional gimp.
What's kind of curious about director Brad Bernstein's filmography is that not only is this is his first feature but that the bulk of his writing credits inclue Behind the Music profiles of T-Pain, The Game, Pitbull (is there room for a Kodiak update?), Kid Rock, and LL Cool J. This feels nothing like his previous work but this is wildly engrossing.
By starting with Tomi talking about the freshness of a white piece of paper, the excitement he feels when he sits before it...and then "rapes" it with his words or drawings.
Well.
That's one way to begin but it's solid. The bluesy harmonica just bellowing in the background, the thumping of the beat, as we get to know this guy through the eyes of others, Maurice Sendak pops up for a quip, and through his own. The trailer cheats a little by rolling past the three minute mark but this guy's life is a pretty interesting one, even compressed for time. His rise through war, the influence he's had on children's literature, his very un-childlike adult period, his anti-war propaganda period, it's a curious path for someone I never knew was beloved by little humans under 10. The trailer moves from beat to beat without ever staying in one spot for too long. The assumption here is that you might not know his work, or his name, but you will after seeing this preview. Mission accomplished.
Man for a Day Trailer
Yeah, I giggled too so just get it all out before you see this.
It wasn't until a high school teacher of mine talked about Tiresias, a blind prophet of Greek mythology who was transformed into a woman for seven years, that I started to really grasp gender politics and the sociological implications of what it means for men and women to make their ways in the world. It's the same world, physically, that we roam in but it's that X or Y chromosome that turns familiarity into difference. It's an interesting proposition to think about what it would be like to live as the other sex and to see whether you could find out anything, however slight, about the other 50%.
Director/documentarian Katarina Peters has made something that hopefully bridges that psychological chasm that separates men and women in the most fundamental way. The trailer is by no means perfect in the way it drifts into really esoteric headspace where it gets confusing about what really the purpose is of why women are writhing on the floor and we're seeing it through infrared. The parts that do work for me, though, are the discussions of what it means to be a man (or at least perceived to be a man) in society.
How do we, as men, move? How do we carry ourselves? Sure, you could pick all of this up by watching Just One of the Guys but a documentary that wants to break us down as a species, the analyzation, it's novel.
Flamenco, Flamenco Trailer
This year's Pina, perhaps?
Sure, you all snickered when I talked about a wonderfully moving trailer starring the music of Pina Pausch, and we all see where that led. However, even though I don't think I provided anywhere near the exposure that movie ultimately got, I genuinely like the vibe off of this one.
Moving from the stage to screen is never a delightful proposition as anything meant to be experienced as a live audience never does quite translate well but, when it comes to music, sometimes there can be a happy medium. What that medium is, then, is the visual component of individuals with guitars strumming away while dancers providing the flourish needed in order to bridge that gap between performance and film spectacle. However, having a director like Carlos Saura, who gave us Tango, which was nominated for an Academy Award in 1998 but lost out to a chair surfing Roberto Benigni, you can see there's some talent to think about the right way to translate an audio to visual.
The trailer does a wonderful job in marrying the two elements of guitar playing and full on choreographed dancing and showing that interplay without ever seeming like one is doing more heavy lifting than the other. There's a balance that's struck and certainly there's a minimalist tone that's struck with the spartan sets. The music is more than able to carry us through the slim run time, with Flamenco in the title it sure as hell should, but it's that visual component that gets me and inspires me to wonder whether this will be coming to me anytime this year. And, yes, I'm well aware you can find the film if you use some "special antennae" as this film has had an awfully staggered release but this looks like something that needs to be projected and, more importantly, experienced.
Thunderstruck Trailer
How does this get made?
Looking at the writing credits of Eric Champnella it's easy to see that if you were paid to write such chestnuts as Eddie, Mr. 3000, and Mail to the Chief you too would keep cranking out slop on a shingle until someone wised up. However, no one is wising up.
If there's someone who might know where bodies are buried and secrets that would sink a political administration Champnella just might be that guy. The premise is miserable, the trailer does a horrific job at trying to stitch together a narrative that even comes close to being endearing or silly (thinking about the kids who would obviously be the unfortunate target of this missile) and the whole film reeks of desperation. Not so much desperation in the sense that it had to get made but desperate in that between the switching abilities, nut shots, and the geek who gets sheik mileposts there isn't anything particularly original to speak of here. Kevin Durant would have done better to make a commercial with Proactiv. At least then I could understand why he would take a check for something devoid of any artistry.
Nota bene: If you have any suggestions of trailers to possibly be included in this column, even have a trailer of your own to pitch, please let me know by sending me a note at Christopher_Stipp@yahoo.com
In case you missed them, here are the other trailers we covered at /Film this week: