First Official Look: Arnold Schwarzenegger In 'The Last Stand' [Updated]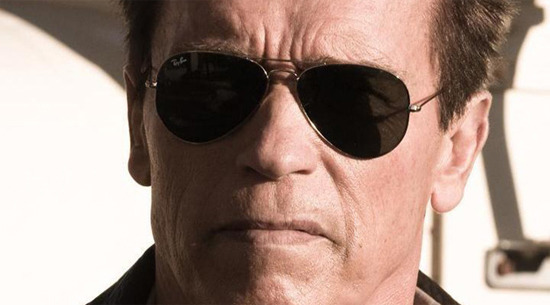 Well, it looks a lot like Arnold Schwarzenegger on any typical Wednesday, but here's an official shot of the returning action star as he appears in The Last Stand. The film is from South Korean director Kim Jee-Woon (I Saw the Devil; The Good, the Bad, the Weird) and features Arnie as a disgraced LA cop who has found a late-in-life gig as a small town sheriff in a border town.
When a drug lord is racing to cross the US-Mexico border, Arnie and a ragtag group are tasked with stopping him.
Update: Another image showed up, via Mr. Schwarzenegger's official site. Find it below.
Here's the full image, which hit via USA Today.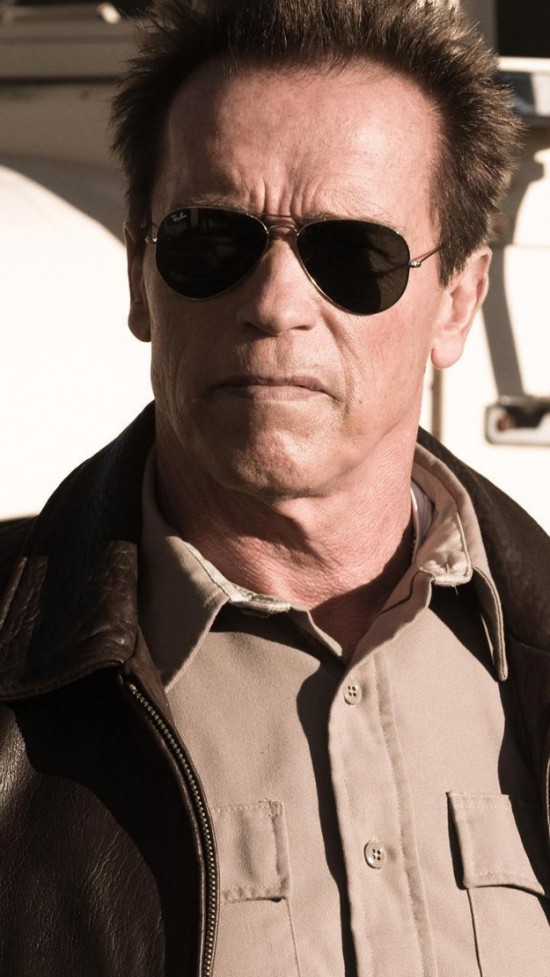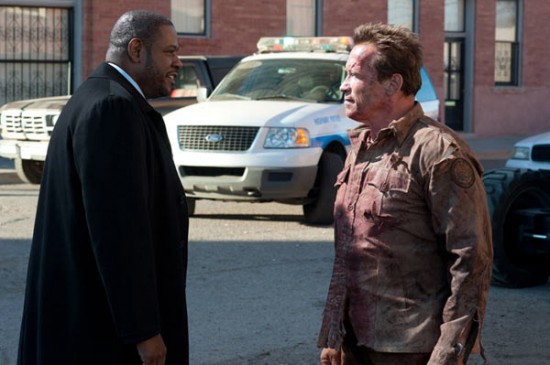 Schwarzenegger told the outlet, "[my character] hasn't had to flex his muscles in a while, so when the gangsters come to town, it's a big test." Sounds like a metaphor for the actor's kick-started career, which isn't lost on him. "I guess I could have started slow and eased into it. But it felt amazing to be back jumping off buildings, seeing huge explosions, getting in car chases and throwing punches."
Zach Gilford, Forest Whitaker, Luis Guzman, Rodrigo Santoro, Johnny Knoxville, Jaimie Alexander, Eduardo Noriega, Peter Stormare, Harry Dean Stanton and Genesis Rodriguez also appear in the film. Below, revisit the not-so-great poster that hit during Comic Con. The Last Stand opens on January 18, 2013.
Schwarzenegger stars as Sheriff Owens, a man who has resigned himself to a life of fighting what little crime takes place in sleepy border town Sommerton Junction after leaving his LAPD post following a bungled operation that left him wracked with failure and defeat after his partner was crippled. After a spectacular escape from an FBI prisoner convoy, the most notorious, wanted drug kingpin in the hemisphere is hurtling toward the border at 200 mph in a specially outfitted car with a hostage and a fierce army of gang members. He is headed, it turns out, straight for Summerton Junction, where the whole of the U.S. law enforcement will have their last opportunity to make a stand and intercept him before he slips across the border forever. At first reluctant to become involved, and then counted out because of the perceived ineptitude of his small town force, Owens ultimately accepts responsibility for one of the most daring face offs in cinema history.