Lynn Cohen To Play Former Victor Mags In 'The Hunger Games: Catching Fire'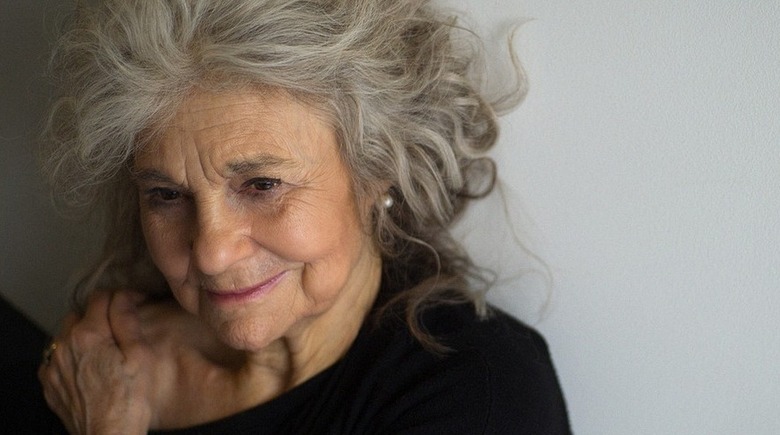 Although The Hunger Games movie franchise is based on a young adult series and features a teenage lead, there's no shortage of juicy roles for more mature stars as well. Grown-ups Philip Seymour Hoffman, Amanda Plummer, Melissa Leo, and Tony Shaloub have all signed on for The Hunger Games: Catching Fire in recent weeks, and now helping to round out the older half of the cast is Lynn Cohen. The stage and movie actress will play Mags, a former Hunger Games victor from District 4 and the mentor of Finnick (Sam Claflin). Read more after the jump.
Cohen's been working steadily for decades so you may recognize her face, even if you don't know her by name. Among her notable recent credits are Munich and Sex and the City. Interestingly, she once played Hoffman's mother in Synecdoche, New York — but the pair aren't likely to have a filial relationship here. She'll next be seen in David Wain's romcom parody They Came Together, with Amy Poheler and Paul Rudd.
Here's the official synopsis for the second installment of the Hunger Games series:
THE HUNGER GAMES: CATCHING FIRE begins as Katniss Everdeen has returned home safe after winning the 74th Annual Hunger Games along with fellow tribute Peeta Mellark. Winning means that they must turn around and leave their family and close friends, embarking on a "Victor's Tour" of the districts. Along the way Katniss senses that a rebellion is simmering, but the Capitol is still very much in control as President Snow prepares the 75th Annual Hunger Games (The Quarter Quell) – a competition that could change Panem forever.
Directed by Francis Lawrence and also starring Liam Hemsworth, Woody Harrelson, Elizabeth Banks, and Jena Malone, The Hunger Games: Catching Fire will open November 22, 2013.