Drew Barrymore Set To Direct 'The End' For Warner Bros.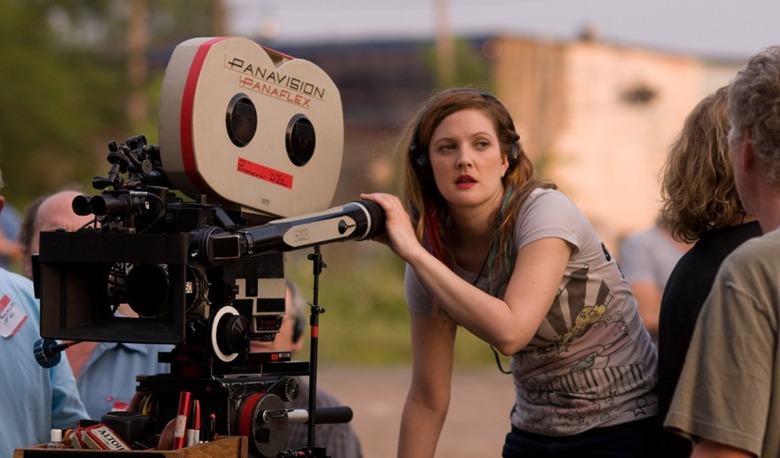 Three years after making her directorial debut with the well-received Whip It, Drew Barrymore is preparing to get behind the camera again. The actress-turned-filmmaker has just finalized a deal to helm The End, a modestly budgeted apocalypse drama for Warner Bros.
Common as end-of-the-world flicks are, this one seems to stand apart for its tone. Where most dramas of the type tend to have a sad or scary tone — y'know, because they end with everyone dying – The End will aim for an "uplifting and humanistic" feel, opting to focus on life rather than death. More details after the jump.
Barrymore's kept a fairly low profile these past few years. Her only big-screen roles in the past few years were Going the Distance and Big Miracle, and her only directorial effort since Whip It has been the Best Coast music video "Our Deal." However, that could change soon. The End is only one of three projects she's attached to at the moment — she's also on board to direct Heist Society, an adaptation of Ally Carter's YA novel, and How to Be Single, an omnibus romcom in the vein of He's Just Not That Into You. It's not clear at this time which of the three will move first.