'Jack Ryan' Female Lead Short List Includes Keira Knightley, Felicity Jones, Evangeline Lilly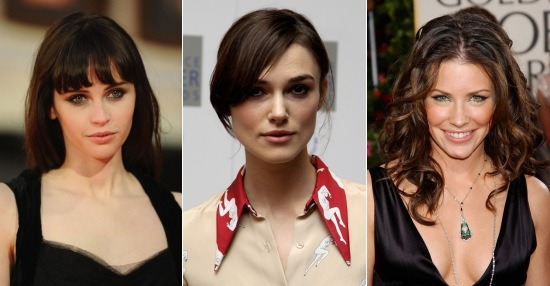 Paramount's Jack Ryan reboot has had its share of false starts, but the fact that it's finally begun casting in earnest can only be a positive sign. Chris Pine's been attached to play the beloved Tom Clancy creation for years, but he's been all alone in the spotlight.
That changed a few weeks ago when director Kenneth Branagh (who got the helming gig back in March) cast himself as the villain, and now he's narrowing down the possibilities for the female lead role as well. On that short list are Keira Knightley, Felicity Jones, and Evangeline Lilly. More after the jump.
Knightley is undoubtedly the biggest star of the trio, and she's already got one successful action franchise behind her — the Pirates of the Caribbean series. She moves easily between indie films, period dramas, and studio blockbusters, so she shouldn't have any trouble fitting into the Jack Ryan universe. Former Lost actress Lilly seems like an excellent pick as well, especially if the Jack Ryan role requires a lot of running around and shooting things. Jones is the least known of the three, and has less action experience than either of her competitors, but she's a fine actress who should be able to make the most of the part.
The Jack Ryan movies aren't known for having an especially strong female presence, but Deadline describes this part as "high profile" so perhaps the character will have a bigger presence in this installment. Whichever actress lands the lead will be signing on for two potential sequels beyond the first movie. A decision is expected to be announced soon.