Superhero Bits: The Dark Knight Rises, The Avengers, Thor: The Dark World, Iron Man 3, The Wolverine
We may receive a commission on purchases made from links.
Which villain was originally considered for The Avengers? Want to read some small spoilers for The Wolverine and Iron Man 3? Is Nick Fury writing mean memos to the members of S.H.I.E.L.D? Which actress came out and said she'd like to play She-Hulk? How might Bane look under his mask? Does doing a superhero movie help an actor's career? What does the international Avengers Blu-ray set look like and what were some of the headlines during the events in The Dark Knight Rises? Read about all this and more in today's Superhero Bits.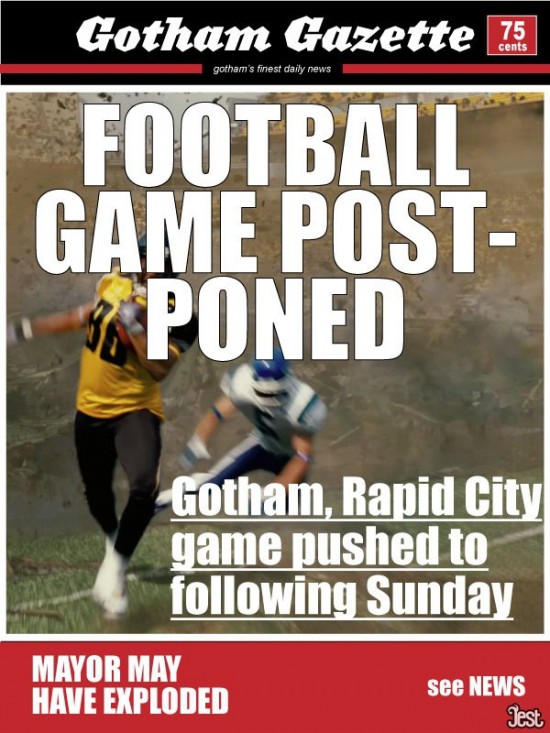 Jest has done a bunch photoshopped Dark Knight Rises headlines like the one above. Some are more spoilery than the rest so beware if you haven't seen it, but, really funny.The Dark Knight Rises passed $300 million domestically and $50 million in IMAX, the fastest to do so.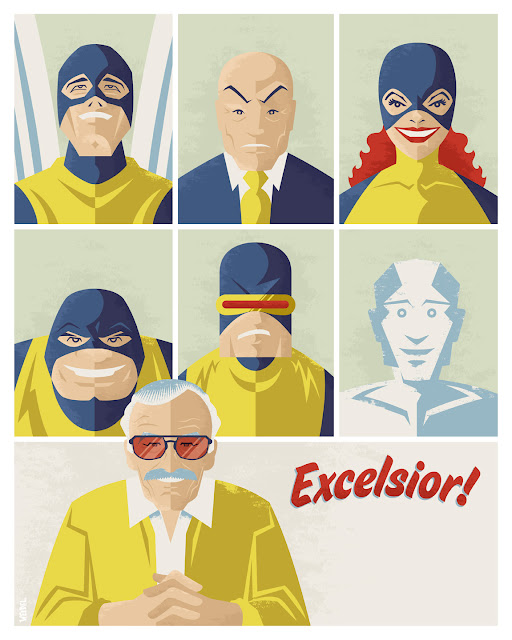 Jayson Weidel's tribute to Stan Lee over on The Autumn Society.
Original Avengers screenwriter Zak Penn talked to Comic Book Resources (via CBM) about his draft saying Red Skull was discussed as the villain.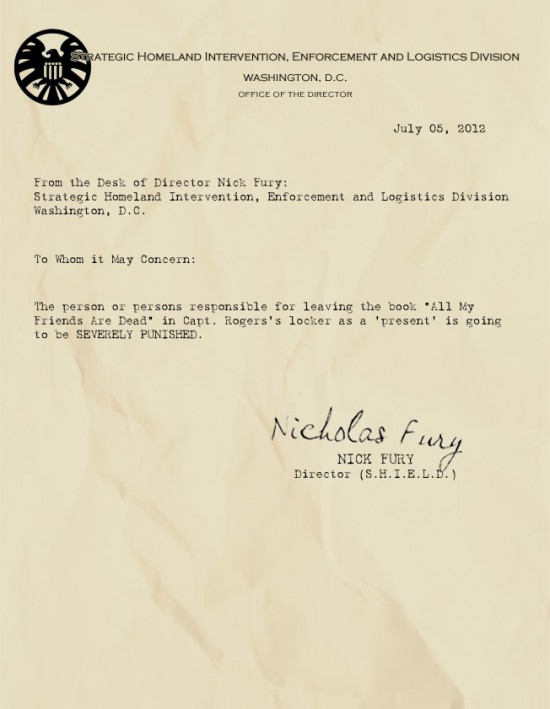 Nick Fury's funny memos to the S.H.I.E.L.D members come to us from this Tumblr, via Movies.com.Batman Online has a great piece on all the comic book influences on The Dark Knight Rises.Spider-Dad and Son on trampolines, posted on VVV via VideoGumRene Russo told Vulture via SHH that she thinks she'll be back from Thor: The Dark World and will read more comics to do so.
Due to the amount of graphics and images included in Superhero Bits, we have to split this post over THREE pages. Click the link above to continue to the second page of Superhero Bits.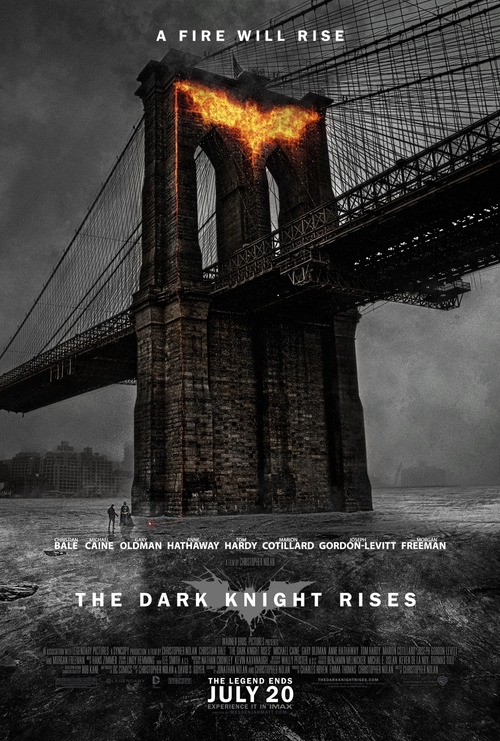 A Reddit user posted this fan made, alternative Dark Knight Rises poster.
The lovely Angie Harmon told Conan O'Brien (via SHH) that she'd love to play She-Hulk.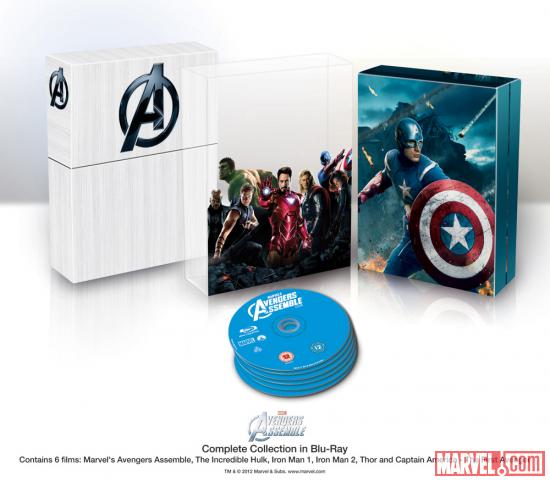 Marvel.com has this preview of the international Avengers Blu-ray set.Crave Online spoke to Jessica Biel about Viper, the character she turned down in The Wolverine:
That particular character was really cool. She was this vivacious woman who is thrilled about her own immortality, and it was interesting, that kind of persona, I thought, for a quote-unquote "villain" character. And I was really interested in the director, so it was worth the conversation.
Superhero Hype has this extra from the upcoming Wolverine anime Blu-ray.
Marvel (via SHH) has released seven clips from The Avengers, and Item 47, to promote the upcoming Blu-ray release.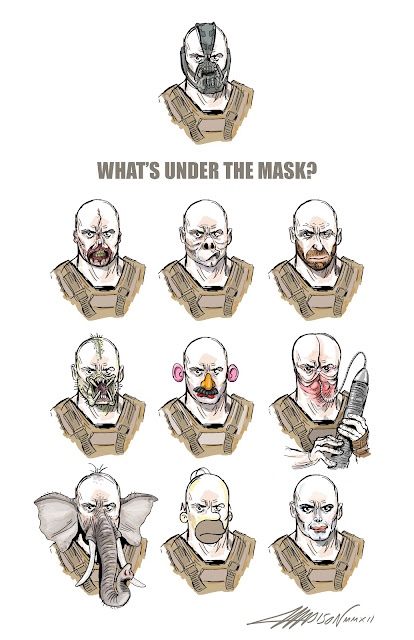 Artist Austin Madison (via Vulture) tried to figure out what Bane might look like under the mask.
Norman Alden, one of the great superhero voices of all time, passed away at 87.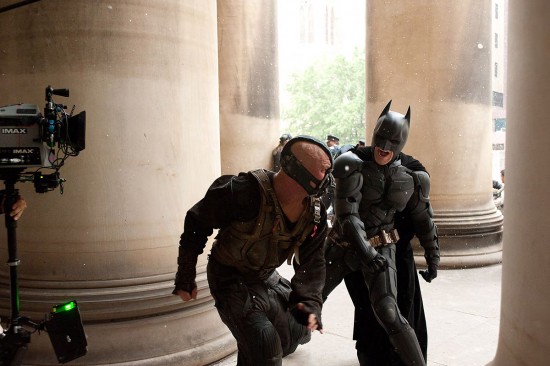 Comic Book Movie has posted a whole bunch of addition, new, behind the scenes images from The Dark Knight Rises. Head there for many more.The Hollywood Reporter examines if starring is a big superhero movie actually helps the careers of its actors.
Due to the amount of graphics and images included in Superhero Bits, we have to split this post over THREE pages. Click the link above to continue to the third page of Superhero Bits.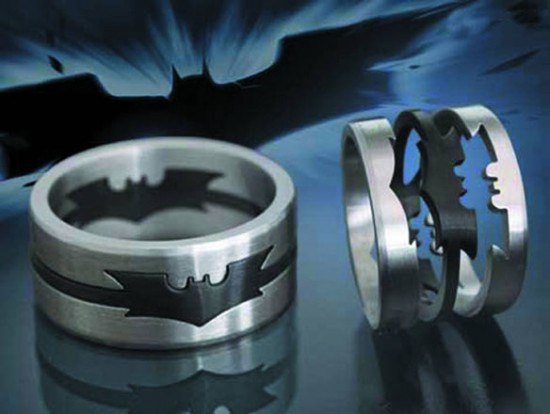 Kind of cool Batman puzzle ring over at Amazon (via Geek Alerts).
Film School Rejects surmises that a director isn't the most important thing to the DC Movie Universe, it's a Kevin Feige executive type.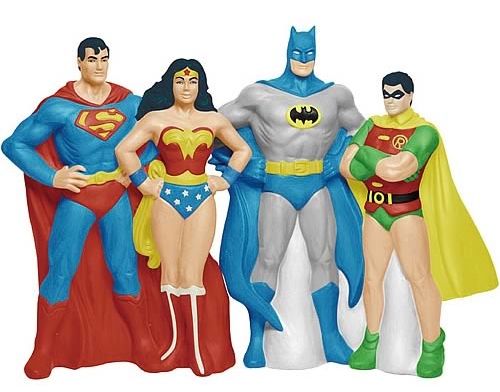 Gotta love these DC Comics salt and pepper shakers on Entertainment Earth via Nerdalicious.
Dredd is on the way, so how do you reboot The Punisher? ScreenCrush has five good ideas.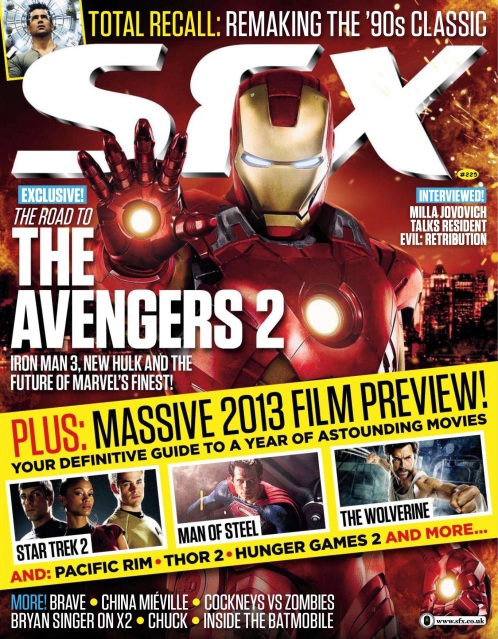 Pick up the new SFX magazine to read about Avengers 2 and more. Thanks to CBM.
THE FINAL TWO BITS ARE POTENTIAL MINOR SPOILERS FOR THE WOLVERINE AND IRON MAN 3.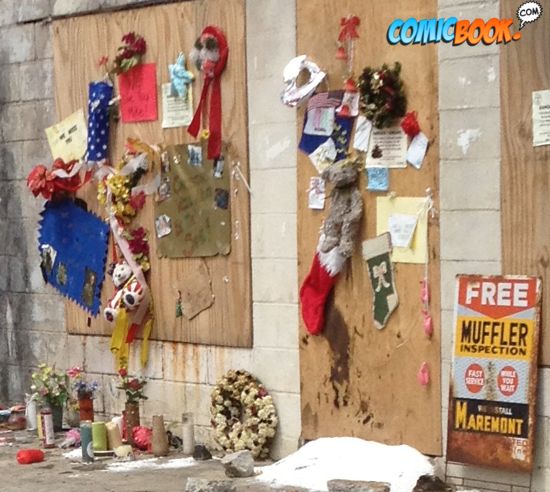 Comic Book (via CBM) has a bunch of close ups of the Christmas memorial in Iron Man 3.Comic Book Movie described a scene in The Wolverine where Logan goes into an Alaskan town:
I've been told by my source that Hugh Jackman will be filming scenes in which his character, Logan, heads into a small Alaskan town and purchases goods from a store that sells camping gear. Logan will also have scenes that take place in the front and back of a local bar.