'Paranormal Activity 4' Trailer: Katie's Back!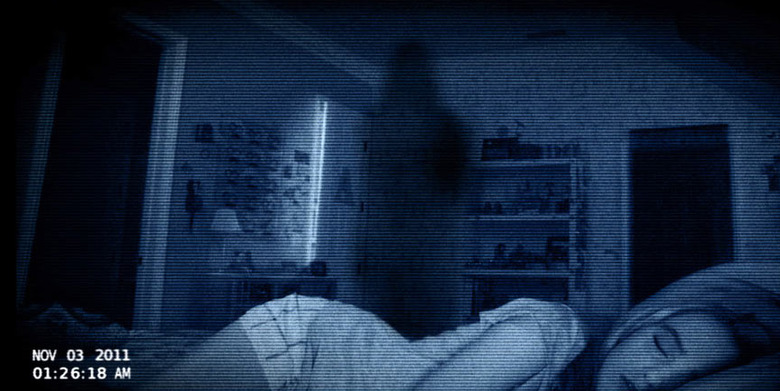 If Monday's 13-second teaser for the Paranormal Activity 4 trailer whetted your appetite for more found-footage scares, you'll be happy to see that the first full-length trailer has now hit the web. Henry Joost and Ariel Schulman, who directed Paranormal Activity 3, are once again at the helm. Watch the video after the jump.
The Paranormal Activity movies are dirt-cheap and quick to make (this one took less than a year from green light to release), and deliver such great box-office returns ($205 worldwide gross against a $5 million budget for the last one), that Paramount is probably going to keep cranking them out until the end of time. To their credit, however, they've actually done a pretty good job so far of expanding on the mythology while maintaining a fairly consistent level of quality.
Paranormal Activity 4 looks like more of the same, which is both good and bad. If you were lukewarm on the first three, odds are 4 won't deliver anything that shocking and new. On the flip side, if you just want to see more of what you loved the last three times, 4 seems more than capable of delivering.
The first three Paranormal Activity movies traveled backwards in time — much of 2 was a prequel to 1, and 3 took place before either of them. But it's obvious from this trailer that the Zack Estrin-scripted 4 is moving forward. It appears that the unsuspecting victim this time around is a girl with the awful luck to live near some creepy neighbors. The exact nature of her connection to the characters of 1-3 aren't clear yet, but it seems we'll finally get to see just what Katie (played by Katie Fetherston) got up to after (spoiler alert!) she got possessed, killed her family, and ran off with baby Hunter in 2.
Paranormal Activity 4 has a seasonally appropriate opening date of October 19.