Ron Howard Heads To Showtime With Aztec Story Of 'Conquest'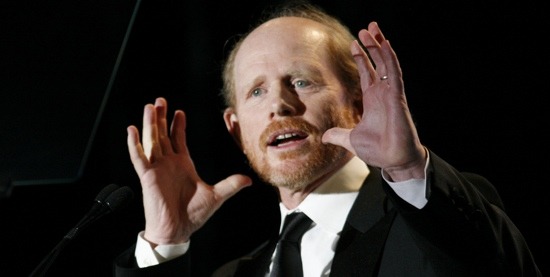 Once upon a time there was a real break between TV and movies, but that is long since eroded. Writers, directors, and actors regularly bounce between features and TV, and few are quite as known for the practice as Ron Howard. After his early days as a TV actor, Howard reinvented himself as a director, and eventually an Oscar-winning one. But he never left TV altogether, and gave Arrested Development its signature narrative voice.
Howard's medium-straddling career almost naturally led to the ambitious plan to adapt Stephen King's The Dark Tower as a series of films and TV episodes. While we wait for that to happen (or not) Howard is putting the finishing touches on his racing drama Rush, and now has a new project set up at Showtime. Conquest is a passion project of the filmmaker's, and will be a tale of the Spanish conquest in Mexico, scripted by Jose Rivera (The Motorcycle Diaries, On the Road.)
Deadline describes the project as "the story of famed Spanish Conquistador Hernan Cortes, who led the Spanish conquest in Mexico, and his clash with Moctezuma II, the last ruler of the Aztec Empire which fell at the hands of Cortes and his men. Filled with blood, lust, gold, magic and mythology, Conquest is described as "a classic war story about two powerful men and their people ultimately leading to the destruction of the Aztec culture and the men themselves."
Howard and Brian Grazer worked with Star Trek writer Hans Beimler for years doing research on Cortes for a proposed feature. But a cable series seemed like the better plan, and so Conquest is at Showtime.