Watch Tom Hardy's 'Star Trek: Nemesis' Screen Test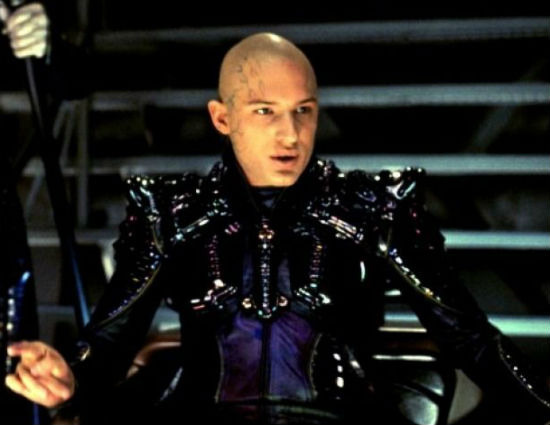 Playing Bane in The Dark Knight Rises might have made Tom Hardy a household name, but it wasn't his first major genre sequel. The actor – who really hit the radar of film fans starring in Nicolas Winding-Refn's Bronson – previously appeared in Star Trek: Nemesis as Shinzon, a villainous clone of Captain Jean-Luc Picard, and a video of the actor's screen test has surfaced online. Check it out below.
Thanks to E! Online (via Trek Movie) for the heads up.
Obviously, the audition footage is edited together with footage from the film itself and sort of jumps all around but it's really fun to watch this retrospectively. You can almost see the movie star beginning to exude from him. Granted, it would take six years until his break out role – Bronson – and after that, another four until his huge coming out party, Dark Knight Rises so a decade passed from then to now. In between, films like Layer Cake and Inception certainly helped, and Warrior was a star making performance in an under appreciated film, but it's hard to deny the real milestones of his career were this, Bronson and Dark Knight Rises.
Did you remember Hardy was in this film? When you saw it, did he stand out?