Will 'Ant-Man' Shoot Immediately Following 'Thor: The Dark World?'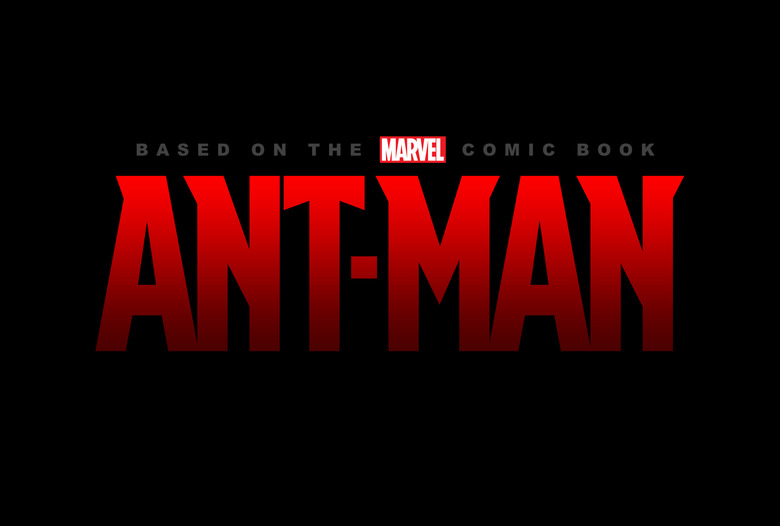 While Marvel's recently Comic-Con panel answered many, many questions about Phase 2 of their Cinematic Universe, one huge question remained: How will Edgar Wright's Ant-Man fit in? After showing the test footage, Wright and Marvel Studios President Kevin Feige just let the film sit there leaving all of us to wonder if the film would play a part in Phase 2, presumably ending with The Avengers 2, or maybe kick off Phase 3 after Iron Man 3, Thor: The Dark World, Captain America: The Winter Solider and Guardians of the Galaxy.
Latino Review is now reporting that once Alan Taylor finishes shooting Thor: The Dark World in London, Wright will start shooting Ant-Man in the same space. Read more after the jump.
Disney/Marvel has no comment on this but Latino Review has a pretty good Marvel reputation so, even though it's a rumor, it seems very possible.
Wright is currently deep in pre-production for The World's End, the third film in he, Simon Pegg and Nick Frost's Cornetto Trilogy. That will likely start shooting in the next month or so, which is when Thor: The Dark World will be shooting too. One would imagine Thor will have a longer shoot with more digital effects so Wright could be done with The World's End by that time. If not, there's the possibility of juggling post-production on World's End and pre-production on Ant-Man simultaneously, as directors tend to do now: Whedon, Jackson, Soderbergh, Spielberg, etc. have been known to make two movies at once. Plus Wright has been working on Ant-Man for so long, you'd have to imagine they have a good amount of preparation ready in advance.
Long story short, it seems plausible. And if Wright shoots Ant-Man right after Thor 2, odds are it would be ready to go in 2014 before The Avengers 2 and Henry Pym would likely factor into that somehow.
What do you think about all this?