Trailers For Trailers: 'Skyfall' And 'Paranormal Activity 4'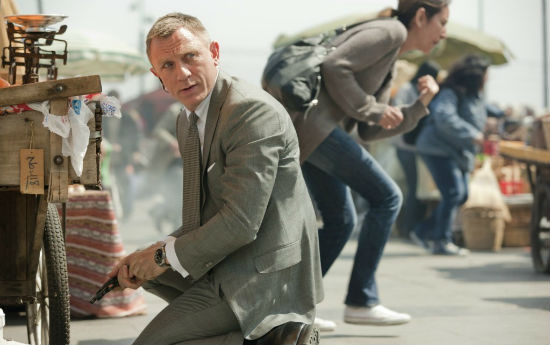 What do the new James Bond film and an upcoming low-budget supernatural thriller have in common? Not much, except that both have new trailers coming this week, and both have just released trailers for those new trailers. There isn't too much to say about either one of these clips, other than that fans of each series will find something to enjoy here. We'll save further commentary for the full trailer releases in the next couple days.
Here's a brief bit of footage for Sam Mendes' Skyfall, which adds some of the vague plot info that is in the IMAX trailer. More will be revealed when the new full-length trailer hits tomorrow. I assume we'll start to get some idea of what that shocker of a final shot is all about. Add one more interpretation of the film's title to the pile, I guess. You can also check out the Olympic TV spot that hit on Friday night.
And here's the first tease of Paranormal Activity 4, which looks... quite a bit like footage from a Paranormal Activity film.
Henry Joost and Ariel Schulman return for this one, which hits on October 19. Zack Estrin, a producer on Paranormal Activity creator and executive producer Oren Peli's show The River, and writer for Prison Break and No Ordinary Family, scripted.