/Film Video Interview: 'Total Recall' Director Len Wiseman Talks Ambiguity, Action, Art, 3D & 'Independence Day 2'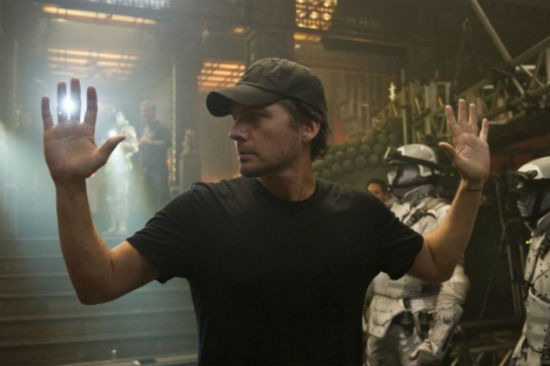 When you're sitting with the director of a major Hollywood blockbuster, it's never awkward if your interpreation of the film is different than theirs. Oh wait. Yes, it is. It makes for an entertaining interview, though, and that's what you're about to see as I sat down with Len Wiseman, the director of the Total Recall remake that opens today.
Wiseman, who also directed Live Free or Die Hard, and multiple Underworld movies starring his wife, Kate Beckinsale, believes his version of Total Recall is more ambiguous than Paul Verhoeven's 1990 version. I disagree. So we discussed that, along with how this film distinguishes itself from that version, the huge action set pieces, why he didn't want it in 3D, his thoughts on Independence Day 2 (he worked in the art department on the first film) and more. And it's all on video. Check it out below.
A huge thanks to everyone at Sony and Mr. Wiseman for the interview.
Once you see the movie, I'll be really curious to read what the rest of you think about the film's ambiguity. Obviously, we danced around specifics above but I really do stand by my reading of the film. It was fun to discuss it with Wiseman, though, and I'm glad he was game for the question.
Total Recall is in theaters today.