'Skyfall' Olympic TV Spot Features New Action Footage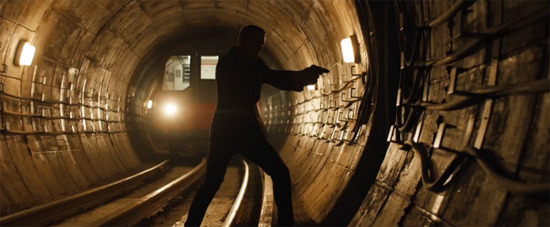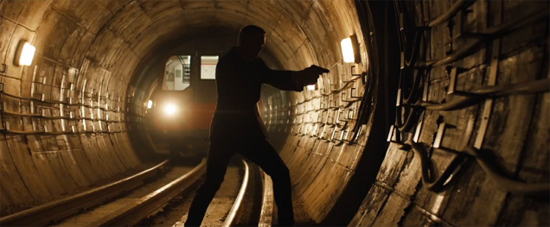 At Comic Con we got the chance to see an early view of the new IMAX trailer for the latest James Bond film, Skyfall. The trailer is not online yet, but is showing in front of The Dark Knight Rises... but only in digital IMAX presentations. So not everyone who went out to see Batman in IMAX got to see it.
Thankfully, when Bond showed up for the Olympic opening ceremony (via video feed and stunt double) he also brought along a new TV spot for Skyfall, and some of the footage from the IMAX trailer is included. There are a few good shots of train-oriented action, to give you more of a taste of the film's setpieces.
Check out the thirty-second spot below. (We would also embed the video of Bond's Olympic appearance, but those clips are being pulled by the International Olympic Committee.)
Skyfall is directed by Sam Mendes; it stars Daniel Craig, Javier Bardem, Ralph Fiennes, Naomie Harris, Bérénice Marlohe, Ben Whishaw, Helen McCrory, Rory Kinear, Albert Finney and Judi Dench. The film hits theaters in the UK on October 26 in Europe and November 9 in the U.S.
Bond's loyalty to M is tested as her past comes back to haunt her. As MI6 comes under attack, 007 must track down and destroy the threat, no matter how personal the cost.