TV Bits: 'American Horror Story', 'Friday Night Lights', 'Area 51', Joe Carnahan, Vince Gilligan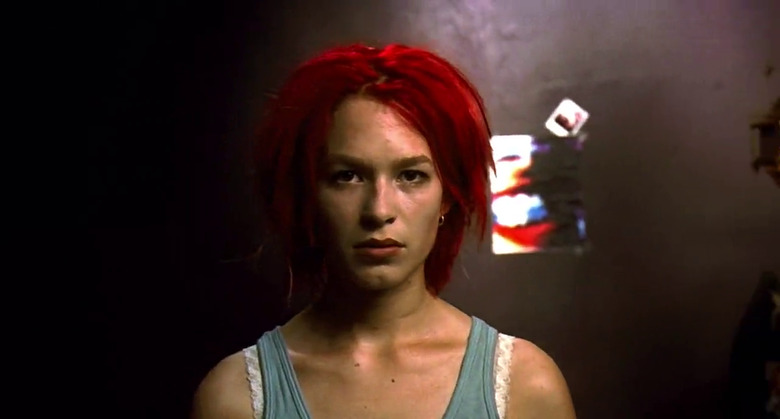 Sleazy lawyers, nefarious CIA Cold War plots, and Scandinavian crime thrillers fill up today's TV Bits. After the jump:
Run Lola Run and Bourne star Franka Potente goes nuts for American Horror Story
AMC is working on a Cold War-era Area 51 drama with Walking Dead producer Gale Ann Hurd
A&E will adapt the Danish crime drama Those Who Kill; Joe Carnahan will direct
Connie Britton gives a small update on that possible Friday Night Lights movie sequel
Vince Gilligan is making no promises about a Saul Goodman spinoff, wants to do a Western
First season stars Jessica Lange, Zachary Quinto, Sarah Paulson, Evan Peters, and Lily Rabe are all set to return to the series as new characters, and will be joined by newcomers Chloë Sevigny, Adam Levine, Lizzie Brochere, and Joseph Fiennes. American Horror Story will return in October. [
]
AMC's down a show with the cancellation of The Killing, but it should have no trouble filling up the gap in their programming. One of several new series brewing at the network is Area 51, based on Annie Jacobsen's 2011 history of the notorious top-secret military base. The Walking Dead's Gale Ann Hurd is on board to produce.
Don't expect X-Files or Roswell here, though:
reports that Jacobsen's book is "less ET and more CIA," and will focus on early Cold War paranoia. For example, Jacobsen's theory about the infamous Roswell crash is that the "alien" remains were in fact the product of top-secret American experiments on humans. The series will take place in the '50s or '60s and center around a group of workers whose job was to maintain the secrecy of the site. [
]
But if that doesn't quite fill the Killing-shaped hole in your heart, maybe this new A&E series will. The network has hired The Grey helmer Joe Carnahan to direct and executive produce the drama pilot Those Who Kill, based on a Danish crime series originally created by Elsebeth Egholm. The A&E project will follow a police detective and a forensic profiler who go after serial killers.
The move is an unusual one for Carnahan, as he works almost exclusively in film. He'll be aided in his small-screen venture by exec producers Glen Morgan, Brian Grazer, Francie Calfo, Peter Bose and Jonas Allen. Morgan will also write the script. [
]
It's become de rigeur for beloved shows to hint at possible movie sequels on their way out, so you'll have to forgive my skepticism about a Friday Night Lights feature ever really hitting the big screen. But those involved are
it could happen, if — and it's a very big if — they can get everyone's schedules to line up.
Connie Britton, who played Tami Taylor in the series and who's about to debut a new show called Nashville, offered a quick update on the theoretical Friday Night Lights movie to
. "I've seen an outline, and I know there's a script that Pete Berg and his producing partner Sarah Aubrey are excited about," she said. "Everybody's really busy but, you know, people have hiatuses. It's just about focusing on it and pinning down when it would happen, and then everyone has to make it a priority."
Breaking Bad creator Vince Gilligan's
at a potential Saul Goodman spinoff in the past, but at this point he's staying careful not to make any promises. "There's no truth [to that rumor] but I'm hoping it would come to pass," he told
at the Saturn Awards. "Because I love Bob Odenkirk. And I love Saul Goodman. I hope that would be the case but I can't promise that it will be. But I sure would like to see that happen. I, for one, would vote for that."
But if that doesn't work out (or even if it does, I guess), Gilligan's got at least one other idea for his next move after Breaking Bad. "I would love to do a Western," he said.
In the meantime, Gilligan's got a lot of good stuff in store for ultimate anti-hero Walter White. He teased "one hell of a great caper episode coming up in episode five," as well as more insights on Walt's pre-meth days. "There's a very good chance we will meet up with" Gretchen and Elliot Schwartz again," Gilligan said. "Or at least hear some more information related to that period of [Walt's] life."