Netflix And DirectTV In Talks To Save AMC's 'The Killing'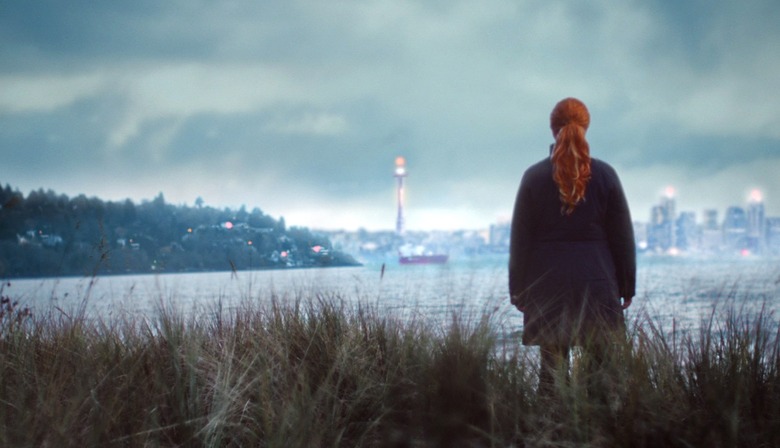 Last month, AMC Networks has announced that they would not be ordering a third season of the mystery crime drama The Killing. But just like the twists in the series, we were told that it might not be the end. Fox Television, the studio that produces The Killing were set on trying to find another home for the show. I wasn't hopeful as the ratings numbers were not-so-great near the end, but it seems Fox has found some interested parties.
TV Line has learned that Fox Television Studios is in "early talks" with both DirecTV and Netflix to pick up the series for a third season. Its not clear if they are in talks for a group deal (doubtful) or separate exclusive deals (more likely).
A rep for Netflix declined to comment, while a DirecTV spokesperson said, "We are constantly having conversations about bringing new shows to Audience Network, and we do take a look at everything that is available, but we haven't made any decisions this summer in regards to new programming."
I'm sure we'll find out the fate of the series sometime in the next month.
Previously:
Many people who loved the first half of the first season ended up leaving the show after the Season 1 cliffhanger finale. We live in a post-Lost world where the television audiences are no longer willing to go through a season of red herrings ending on a huge swerve. They want answers and they don't trust showrunners who pull out last minute curveballs. It's disappointing that many viewers didn't return for the second season of The Killing as it did what everyone feared it wouldn't — it answered the questions, all of them.
The series was one of my favorite shows on television, but I'm kind of glad the series will end here. Right now the series works as one giant 26-episode movie. It's a mini series which follows the investigation of one case: the murder of Seattle teenager Rosie Larsen. I highly reccomend that anyone who hasn't seen it check it out on home video.
I love the characters the series introduced and fell in love with the two lead stars Mireille Enos and Joel Kinnaman, both of whom you'll be seeing on the big screen in the coming years. But I'm kind of happy that it ends here. I'm not sure I want to see another case, another mystery, another episode.