'Silent Hill Revelation 3D' Trailer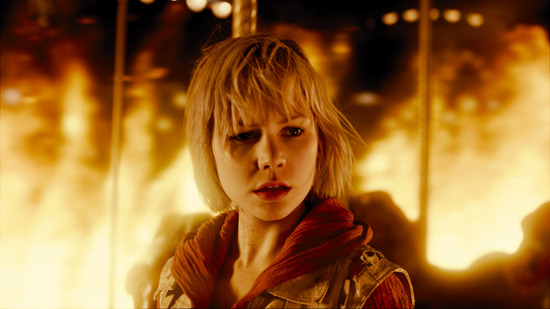 Footage from Silent Hill Revelation 3D premiered recently at Comic Con, but the film was in a difficult position, as the footage debuted in between presentations of other, much bigger films.
Now the trailer for this Silent Hill sequel has gone online, and it suggests that this sequel is a lot more effects-heavy than the Christoph Waltz-directed original from 2006. (Er, make that Christophe Gans, though I'd really like to see Waltz go back in time to do it.) Heather Mason (Adelaide Clemens), whose father (Sean Bean) has his own experience with Silent Hill, in a way that bears some explaining in this movie, is pulled back to the shadowy burg where demons and traps and multiple layers of reality await.
Check out the trailer below.
There's a lot of stuff in this trailer that fans of the game series will recognize, especially from Silent Hill 3. That'll keep the game fans happy, but will it help the film?
has the trailer.
The story follows Heather Mason, along with her father, who have been on the run – always one step ahead of dangerous forces that she doesn't fully understand. Now, on the eve of her 18th birthday, plagued by horrific nightmares and the disappearance of her father, Heather discovers she's not who she thinks she is. The revelation leads her deeper into a demonic world that threatens to trap her in Silent Hill forever.
You can also check out this clip, which was also shown at Comic Con: