Watch A Featurette About Handmaking The World Of 'ParaNorman'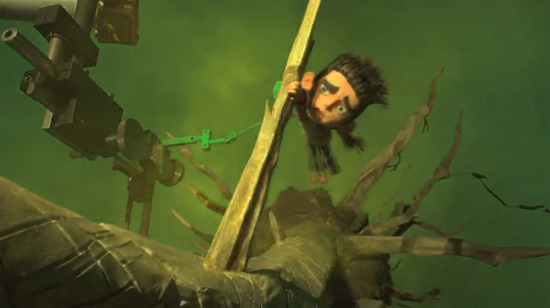 The film ParaNorman, in which a spiritually-inclined boy named Norman has to rally some unusual friends to save his town from an attack by the undead, is the latest stop-motion animated film from production company Laika.
We've seen quite a few trailers and clips, and the animation has looked wonderful in every view we've had of the film. Now a new featurette shows how some of the film's tricks were achieved, and for those who like seeing the process of animation this is a wonderful glimpse into Laika's methods, and a good compliment to the short video showcasing the creation of Norman.
ParaNorman features the voices of Kodi Smit-McPhee, Jeff Garlin, John Goodman, Anna Kendrick, Casey Affleck, Leslie Mann, Christopher Mintz-Plasse, Elaine Stritch, and Tucker Albrizzi. It opens on August 17.
The new 3D stop-motion comedy thriller from animation company LAIKA, reteaming the company with Focus Features after the groundbreaking Academy Award-nominated "Coraline." "ParaNorman" is, following "Coraline," the company's second stop-motion animated feature to be made in 3D. In "ParaNorman," a small town comes under siege by zombies. Who can it call? Only misunderstood local boy Norman (voiced by Kodi Smit-McPhee), who is able to speak with the dead. In addition to the zombies, he'll have to take on ghosts, witches and, worst, of all, grown-ups, to save his town from a centuries-old curse. But this young ghoul whisperer may find his paranormal activities pushed to their otherworldly limits.