The Next New CW Series May Be 'Battle Royale'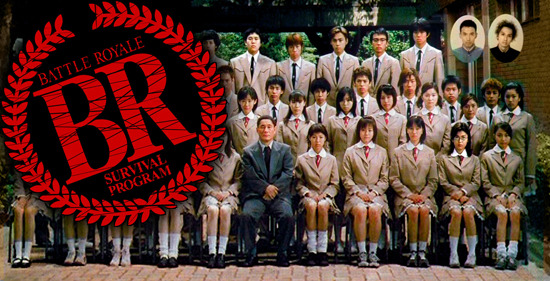 What is this foolishness? Some of you might not be laughing, because, as The Hunger Games has helped some audiences finally get around to seeing the 2000 Japanese film Battle Royale, the property is gaining in popularity. As that happens, companies and execs who couldn't give a toss about it for the past decade are now turning a hungry, glassy eye on the story of a Japanese school class that is kidnapped en masse and forced to participate in deadly combat.
There have been times when it seemed like Battle Royale, which is based on a novel by Koushun Takami, might be remade in the US as a feature. But now reps for the property are having some talks with folks at the CW to bring the show to the channel. That's via the LA Times.
(This is where you should pioneer some guttural expression that serves the function of guffaw and retching.)
Now, one of the lawyers repping Battle Royale says there is no deal in place. And there's another important factor, which is that Takami would have to approve whatever project did start to pull together.
While Battle Royale isn't some sacrosanct property, it is a story made with a very specific purpose — to discuss the use and abuse of power, and in particular the inequities of power between generations — and that seems like something that would be lost on the CW. Most likely, the idea is to get hold of Battle Royale because, well, it's a bit like The Hunger Games, isn't it? (Outside of some superficialities, no, not really. But don't tell them that.)