Cool Stuff: Steve Thomas's Postalgia Exhibit, Featuring Star Wars, Back To The Future, Ferris Bueller, Flash Gordon And More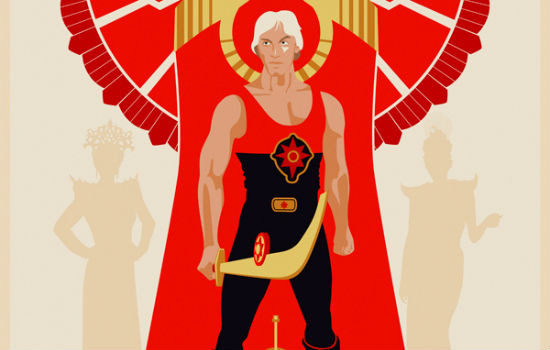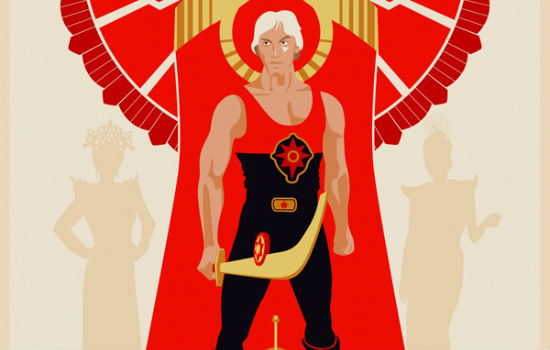 Los Angeles, Austin and San Francisco aren't the only cities with a pop culture art scene. New York is getting their own Gallery 1988 Crazy 4 Cult show next month and the Ltd. Art Gallery in Seattle, WA has quietly been putting on very cool exhibitions featuring your favorite movies, television shows, video games and more. Their latest exhibit, Postalgia, is by an artist named Steve Thomas (who you might remember from his Star Wars tourism pieces), and features unique and cool representations of a whole bunch of Eighties and Nineties properties: Star Wars, Back to the Future, Weird Science, The Breakfast Club, Top Gun, Ferris Bueller's Day Off and Beetlejuice are just a few.
The show opens this Saturday, July 28, but you can check out a preview after the jump.
Postalgia by Steve Thomas opens Saturday July 28th at 7 p.m. and remains on display until August 26th at the Ltd. Art Gallery, 307 E. Pike St., Seattle, WA. Visit their official site for more info. Here are a few of the pieces.
A small preview/pre-sale of these will go on sale Friday July 27 at 11 a.m. PST at this link. Otherwise, the rest will be on sale and on display at the gallery. And yes, there are MANY more Star Wars tourism posters.
You can read more about Thomas himself on his official site. Here's a short little bio:
I've been working for newspapers churning out graphics and illustrations for more than 12 years. When not at my day job I try to come up with new and interesting ideas for illustrations. My love for vintage poster, propaganda and product art from the early 20th century and an interest in retro-futuristic art from the mid-20th has led me to create some great (I think) poster art. I mean, who doesn't want to travel the solar system or join the fight against the villains of 1980s arcade games? I also have experience creating marketing and advertising art for various companies. From label expo organizers to architecture firms.