TV Bits: 'Arrested Development,' 'Community,' 'Dracula,' 'Fringe,' 'Modern Family'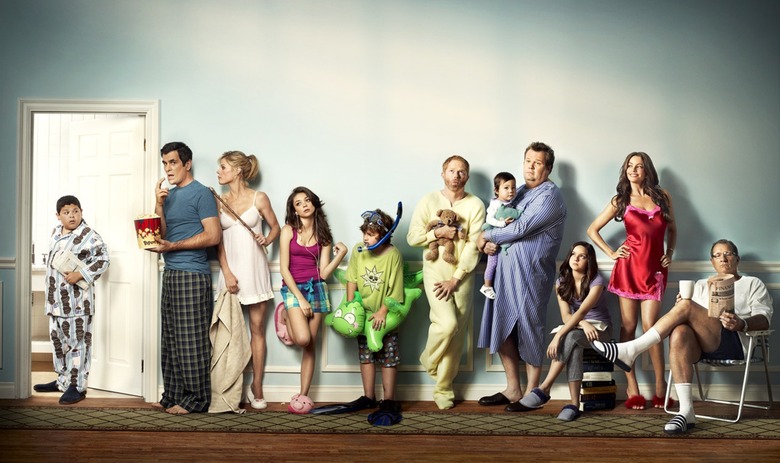 In this edition of TV Bits, your can see script pages, read about lawsuits, sickness and advertising. After the jump, read about the following:
Ron Howard tweeted the title of the first episodes of Arrested Development's fourth season.
HBO is developing a new comedy called The Landlord by Oscar-nominated screenwriter Daniel Clowes.
The head of NBC Bob Greenblatt spoke about the future of Community with its new night and loss of Dan Harmon.
Jonathan Rhys Meyers will be playing Dracula on a new NBC drama.
The CW has changed its slogan and ad campaign.
Comedy Central has ordered a pilot of the web series Tiny Apartment.
Despite contract disputes, the cast of Modern Family went back to work Thursday.
Production on Fringe was shut down for two weeks to accommodate John Noble.
Arrested Development is coming back and I couldn't be more excited. Ron Howard feels the same way. The narrator/executive producer just got the first script of the season's first episode and it confirms what we'd heard, each episode will be character centric and episode one will focus on Michael, played by Jason Bateman. Here's his TwitPic. I hope next time he blurs out the phone numbers and stuff.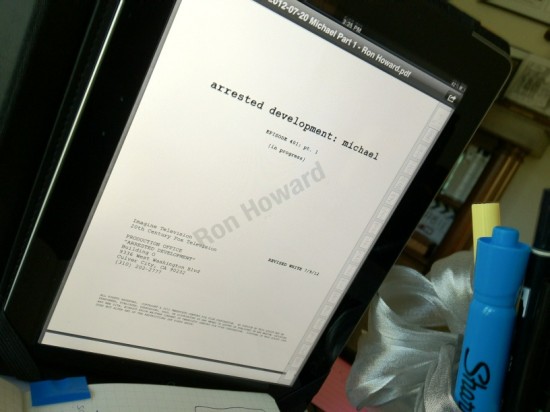 Ghost World screenwriter and comic book writer Daniel Clowes is developing a half hour comedy series with HBO called The Landlord, via Variety. Here's how they describe the show which is still very early:
After inheriting a shabby apartment building in a remote California town, a volatile college professor with Utopian delusions drags his family into the unforgiving netherworld of small-town America.
Speaking at the Television Critics Association press tour, the head of NBC Bob Greenblatt spoke about the future of Community and said that he feels it'll still be the same show under new show runners Moses Port and David Gurascio. He also said that despite the move to Friday night, if Community's fans return, it won't necessarily be the series' last season. Here's his quote, read more on ScreenCrush:
I would love nothing more than for 'Community' to have a following on Friday and continue.
NBC is also developing a new show centered on Dracula and they've reportedly cast Jonathan Rhys Meyers in the show, which is described as  "Dangerous Liaisons meets The Tudors." Thanks to Vulture.
Deadline reports The CW is rebranding itself with a new ad campaign and logo, seen below.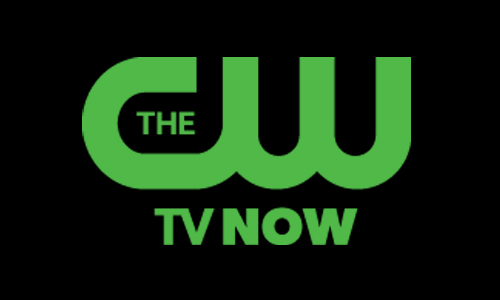 The web series Tiny Apartment, by Jessie Cantrell, Mike O'Gorman and Pat Driscoll, got a pilot order by Comedy Central. Here's one of the episodes below, thanks to Deadline.
The cast of Modern Family is suing 20th Century Fox over their current contracts, hoping to get out of them and get a nice pay bump. That dispute is still on-going but, in spite of that, they all returned to work Thursday to do the first table read for the show's fourth season. There's still a chance actual filming might not happen but the cast, which includes Julie Bowen, Ty Burrell, Jesse Tyler Ferguson, Eric Stonestreet, Sofia Vergara and Ed O'Neill, is working it out. Read more about the controversy at the Hollywood Reporter.
Finally, production was underway on the final season of Fringe when star John Noble was diagnosed with a sleep disorder. To accommodate the actor, production has been placed on a two-week hiatus. It won't effect the show's premiere in September. Thanks to Deadline.