'Middle Of Nowhere' Trailer: Prison Separates A Devoted Couple In Sundance Best Director Winner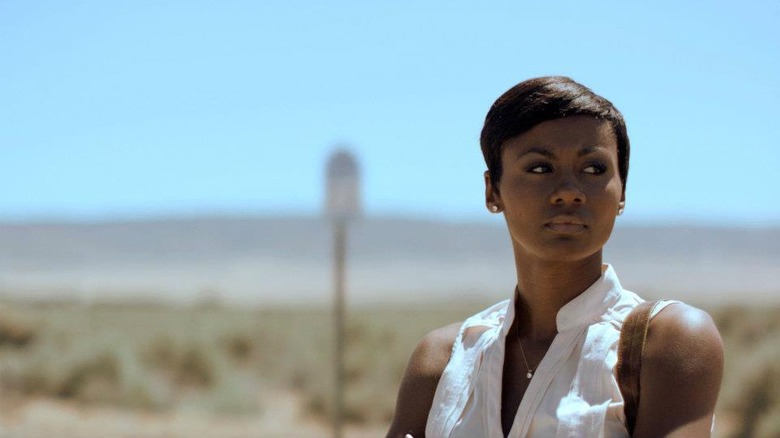 Last King of Scotland actor David Oyelowo has been poised on the brink of stardom for some time now, and while he's not quite there yet he could be soon. He's due to appear in a slew of buzzy projects over the next couple of years, including Lincoln, Jack Reacher, and The Butler. If he does well in them, he could very well be the subject of breathless THR profiles within another year or two.
His starring turn in Ava DuVernay's award-winning Sundance drama Middle of Nowhere isn't likely to boost his fame or fortune by much. But precisely because it's so low-key, it could prove a better showcase for his dramatic chops than some of his bigger movies. Emayatzy Corinealdi leads the cast as Ruby, a medical student who puts her career on hold when her husband Derek (Omari Hardwick) is sent to jail. Oyelowo plays a bus driver who develops an interest in her. Watch the trailer after the jump.
[via First Showing]
DuVernay won the Best Director award at this year's festival, and it's easy to see what they saw in her. Middle of Nowhere looks like an quiet but powerful piece of work, well acted and carefully shot. The film seems to have flown mostly under the radar, but reviews have been strong. The New York Times praised it as "a heartfelt, slow to build, slow to burn drama," while THR was impressed by the "strong performances and a restrained script."
Middle of Nowhere will get a limited theatrical release on October 12.
Synopsis:
Winner of the Best Director Award at the 2012 Sundance Film Festival, MIDDLE OF NOWHERE follows Ruby, a bright medical student who sets aside her dreams and suspends her career when her husband is incarcerated. As the committed couple stares into the hollow end of an eight-year prison sentence, Ruby must learn to live another life, one marked by shame and separation. But through a chance encounter and a stunning betrayal that shakes her to her core, this steadfast wife is soon propelled in new and often shocking directions of self-discovery – caught between two worlds and two men in the search for herself. In theaters beginning October 12, 2012.