Will Jay Baruchel Step Into Miguel Ferrer's Shoes For 'RoboCop'?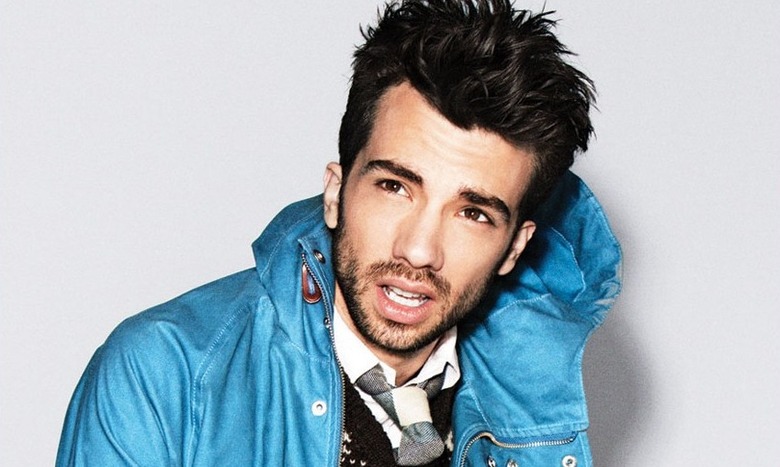 Last week, when Jackie Earle Haley was reported to be one of the latest additions to Jose Padilha's new RoboCop film, Jay Baruchel was reported as another likely addition. Now he's been confirmed, and we know that Baruchel will play, per THR, "the head of marketing for Omnicorp, the company that is building the police cyborg."
In Paul Verhoeven's original film, part of the script's satirical approach was articulated through fake TV shows and ads cut into the narrative. The spots for the family board game 'Nuke 'Em' and the giant 6000 SUX sedan contribute little to the story, but they tell us a lot about the world in which the tale takes place, and how Verhoeven viewed that alternate America.
With Baruchel playing a marketing guy, it's easy to assume that he'll be acting as the mouthpiece for some pointed comic notions. (Joel Kinnaman, the film's lead, has said there will be some satirical edge to the picture.) But while the actor is well-known as a comic, that's not quite his usual mode — he's made a mark in goofball roles and as broad comic relief, for the most part. Granted, he could use that same basic approach here, and end up being something like the updated version of Miguel Ferrer's character from the original movie.
Robocop shoots soon, and will be in theaters on August 9, 2013. The cast features Joel Kinnaman as RoboCop, with Gary Oldman, Samuel L. Jackson, Hugh Laurie, and Abbie Cornish. Josh Zetumer scripted, and Nick Scheck and James Vanderbilt did additional work. Here's the current synopsis:
In RoboCop, the year is 2029 and multinational conglomerate OmniCorp is at the center of robot technology. Their drones are winning American wars around the globe and now they want to bring this technology to the home front. Alex Murphy is a loving husband, father and good cop doing his best to stem the tide of crime and corruption in Detroit. After he is critically injured in the line of duty, OmniCorp utilizes their remarkable science of robotics to save Alex's life. He returns to the streets of his beloved city with amazing new abilities, but with issues a regular man has never had to face before.
Director José Padilha (Elite Squad) reimagines the tale of part man, part machine, all cop starring Joel Kinnaman (The Killing) as the title character, Gary Oldman (The Dark Knight Rises) as the scientist who creates RoboCop, and Samuel L. Jackson (The Avengers) as media mogul Pat Novak. RoboCop is being produced by Strike Entertainment's Marc Abraham and Eric Newman, with Eric Carraro as Executive Producer. The film is currently in pre-production and slated for a summer 2013 release.