Concept Art And Set Construction Photos For 'The Wolverine' [Removed]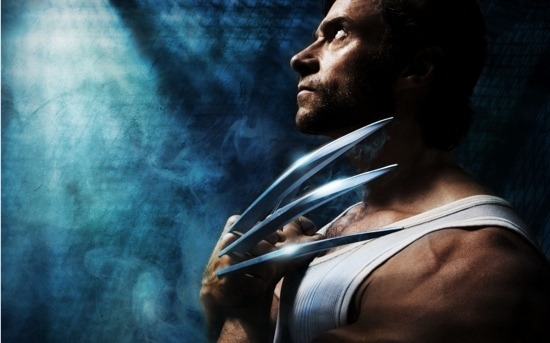 After seemingly years of delays, the second Wolverine solo film, simply called The Wolverine, is clawing towards its start date. Hugh Jackman returns as the popular Marvel character and the Japan-centric story will be directed by James Mangold (Walk the Line, 3:10 to Yuma). Casting is still ongoing, as is set construction, but one Australian website has gotten hands on some behind the scenes photos featuring set construction as well as a bulletin board of highly revealing concept art.
Check it all out below, however, beware, this stuff should be considered major spoilers.
Thanks to IF.com.au (via Superhero Hype) for these images. Again, beware, major spoilers below.
[Images removed at the request of Fox.]
The top left image is of Jackman and Mangold with the Australian Prime Minister Julia Gillard, who got a tour of the set and the next few images are of sets and miniatures. The final one is a board of concept art.
So what do we see here? We see a concentration camp (or some sort of outdoor prison), a well, and on the concept art page, what looks like a nuclear bomb explosion along with some shots of those two locations and some fight scenes. Could this film feature flashbacks to WWII? While the early Wolverine limited series that serves as inspiration for the script lends itself well to a '70s or '80s-set period piece, the main timeline for this one is likely to be in the present day.
The Wolverine starts shooting in the next few weeks in Australia and Japan aiming at a July 26, 2013 release. It follows the mutant through love and betrayal in Japan and also stars Svetlana Khodchenkova, Will Yun Lee, Hiroyuki Sanada (Rush Hour 3, Lost) Hal Yamanouchi (The Life Aquatic with Steve Zissou, Push) and Tao Okamoto and Rila Fukushima.
Here's how Mangold described the feel of the film a few months back:
It's a kind of adventure following such a unique character also in a really unique environment. I mean, the fact that half of the characters in this movie speak Japanese, this is like a foreign-language superhero movie that's as much a drama and a detective story and a film noir, with high-octane action as it is anything like a conventional tentpole film.
What else do you see in those images?