Sequel Bits: 'Jack Ryan,' 'Iron Man 3,' '21 Jump Street 2,' 'Magic Mike 2'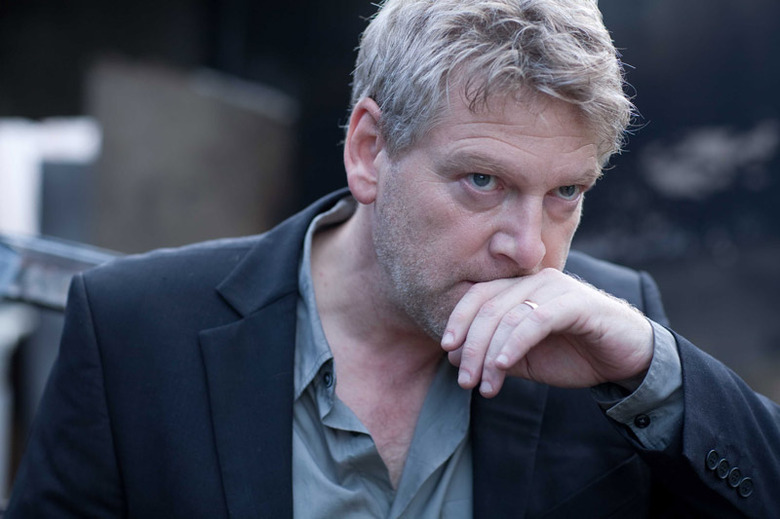 Jack Ryan director and villain Kenneth Branagh describes the film
Don Cheadle talks about the clash between Rhodey and Tony Stark in Iron Man 3
Jonah Hill talks about the projected 21 Jump Street sequel
Finally, Matthe McConaughey would do a second Magic Mike movie.
We just learned that, in addition to directing Paramount's long-in-development Jack Ryan reboot starring Chris Pine, Kenneth Branagh will play the film's villain. We've had some rough idea of the film's plot for the past couple years, but in an interview with Collider, Branagh explained that he was first approached to play the bad guy, and then directing the picture came later:
Jack Ryan is a very fast-paced, very contemporary, very action-driven thriller. I don't tend to think of [my character] as a villain, but if you're playing a villain, you don't think of him as a villain. You just think, 'My guy.' The character is a great anti-thesis, but it isn't as simple as that. It's great to see a character in this film with Jack Ryan. It's just a very strong, very interesting, complicated, complex character. When the project first came my way, it was really to do that. I had a long time to think about that prospect, before actually eventually having them ask me to direct it. And then, we put aside the issue of me being in it for awhile 'cause there were so many other things to deal with. Literally, months later, Paramount said, 'Well, do you think you might?,' and I said, 'Yeah, I think I'd like to.'
The Untitled Jack Ryan Thriller will shoot starting in September, with the schedule going through to Christmas. Branagh also said that we shouldn't expect a big Mission: Impossible-style IMAX spectacle:
I'm still having conversations with our director of photography, but this particular film is unlikely to be in either of those formats. [3D or IMAX] Although, as a filmmaker, I would like to do an IMAX 3D Shakespeare film.
We've already seen images of the red white and blue armor that Don Cheadle's character James Rhodes will sport in Iron Man 3, and at Comic Con the actor talked briefly about what the armor means for the film's story. Speaking to MTV, Cheadle explained,
We've got a private sector and a public sector, or rather a military version of Iron Man. And I think there is a desire from the powers that be to make sure that those things are distinguished and distinguishable so that we know where everybody stands. I think that's kind of the tension that is created for Tony and for Rhodey, because like who's really got the stick, and who really gets to decide what happens in certain situations?
Here's video of his comments. We'll see how this resolves in a little under a year, when Iron Man 3 hits theaters on May 3, 2013.
21 Jump Street, starring Channing Tatum and Jonah Hill, and co-written by Hill and Michael Bacall, did well when released earlier this year. And for good reason: it's a damn entertaining movie. A sequel has been discussed, and we know that Hill and Bacall are at work on the script. Now Collider has spoken to Hill, who gave a status report on the project::
We're shooting a year from September, and Michael Bacall and I are writing it right now.
That shoot date is new. What we don't know about the a director for the film, since Phil Lord and Chris Miller, who directed this year's release, have their LEGO movie in the works at Warner Bros. But the duo could do another live-action film while the animation work for LEGO takes place in Australia.
Vulture talked to Magic Mike co-star Matthew McConaughey, who fanned the flames of rumor about a potential sequel, saying:
I'm talking to Channing [Tatum] about that. Let's get some more Dallas in there. Just stick with Dallas... He's a character who would love to give more of himself to you. [Wink.]
Channing Tatum was not only the star of Magic Mike, but one of the key producers as well, and he keeps talking about a sequel. The involvement of Steven Soderbergh seem unlikely, however, as he has been scheduling his directorial retirement for months. Perhaps Tatum can step up to the director's chair?