LOL: How To React To A Chris Nolan Film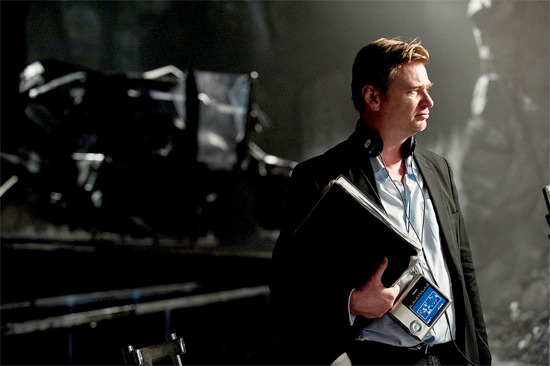 Christopher Nolan films in general and his Batman trilogy in particular have a way of inspiring a veritable roller coaster of fan reaction. Even before The Dark Knight Rises opened, it was preceded by an insane amount of hype, which inevitably gave rise to the backlash to said hype, which in turn sparked some rather uncivil reactions to the backlash.
And once the film actually opens, of course, there are still more complicated issues to wrestle through: Is The Dark Knight Rises breathtaking in its brilliance, or overstuffed and riddled with plot holes? (Or can it be both?) Days after its debut, a lot of fans are still working out just how they feel about Nolan's latest work. So to aid with that process, /Film reader Brent Bailey penned a cheeky comic spelling out the appropriate reaction to any Nolan movie. Check it out after the jump.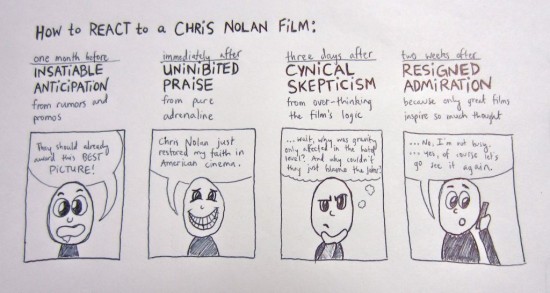 Pretty much. We don't know what Nolan's next project will be, but if it's anything like his last few it's bound to set off a similar roiling wave of emotion, so feel free to print out this handy guide and refer to it when the time comes.