Russell Crowe To Direct Rather Than Star In Bill Hicks Biopic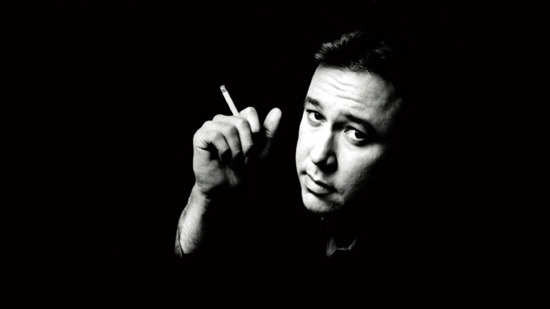 It took his death in 1994 to make people really realize that Bill Hicks was among the decade's most unique voices in social criticism. Ostensibly a stand-up comic, Hicks was a fierce critic of marketing and advertising ("you do a commercial, you're off the artistic roll call forever"), and of pop culture trends. But his screeds weren't merely loud rants, as he would also dive into exploratory monologues about the nature of existence and fulfillment.
Hicks is the subject of a documentary (American: The Bill Hicks Story) but now a dramatized biopic may finally be coming together, with Russell Crowe at the helm. The actor is reportedly set to make his feature directorial debut with a film about Hicks, which could shoot next year.
Mark Staufer, a long-time friend of Crowe's wrote the script. He tells the Telegraph (via the Playlist),
Bill Hicks' life is tragically short, but spectacularly interesting... The screenplay has gone through a number of drafts and we'll go into production early next year.
There was talk, years ago, that Crowe would play Hicks, but that plan has evidently been modified, with Crowe now planning to direct and find some other actor to inhabit the lead role. Staufer says,
It is a huge role for someone, made all the more special, or downright scary, by the fact the director is an Oscar-winning actor like Russell.
The idea that Crowe has given up the idea of playing Hicks seems like a positive note for this project. While I like Crowe and think that, at one point, he would have been a fine choice to play the late comic, at this point the role is better left to a younger man.