Jackie Earle Haley Joins 'Robocop', Jay Baruchel Circling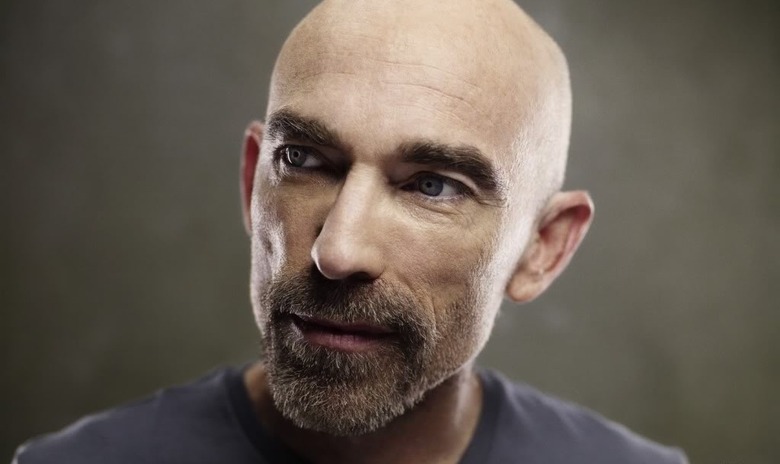 José Padilha has rounded up an impressive array of talent for his new Robocop remake, and the latest additions are no exception. A new report has surfaced today indicating that Jackie Earle Haley is now signed on, while Jay Baruchel is said to be circling a key role. The two join a cast that already includes Gary Oldman, Samuel L. Jackson, Hugh Laurie, Abbie Cornish, and of course, Joel Kinnaman as Robocop himself. More details after the jump.Deadline reports that Haley has been cast as Maddox, the character who gives Robocop his military training. It's unclear what role Baruchel would be taking, but at the moment it sounds like he's just one of a few names in the mix for one of the "final lead" roles. To recap the casting we already knew about, Cornish will play Murphy's wife, Oldman the scientist who creates Robocop, Laurie the CEO of the insidious Omni Corp, and Jackson a charismatic TV mogul.
Haley first broke out as a child star in the '70s, but lately is better known for straddling the line between genre work (A Nightmare on Elm Street, Watchmen) and more highbrow fare (Little Children, the upcoming Lincoln). Baruchel's often associated with the Judd Apatow comedy circle, but his varied resume also includes titles on the more dramatic end of the spectrum, such as Million Dollar Baby and the upcoming Cosmopolis.
Padilha's Robocop is gearing up to shoot in the next few months, and will hit theaters August 9, 2013. Here's the synopsis of the film that emerged around Comic Con:
In RoboCop, the year is 2029 and multinational conglomerate OmniCorp is at the center of robot technology. Their drones are winning American wars around the globe and now they want to bring this technology to the home front. Alex Murphy is a loving husband, father and good cop doing his best to stem the tide of crime and corruption in Detroit. After he is critically injured in the line of duty, OmniCorp utilizes their remarkable science of robotics to save Alex's life. He returns to the streets of his beloved city with amazing new abilities, but with issues a regular man has never had to face before.
Director José Padilha (Elite Squad) reimagines the tale of part man, part machine, all cop starring Joel Kinnaman (The Killing) as the title character, Gary Oldman (The Dark Knight Rises) as the scientist who creates RoboCop, and Samuel L. Jackson (The Avengers) as media mogul Pat Novak. RoboCop is being produced by Strike Entertainment's Marc Abraham and Eric Newman, with Eric Carraro as Executive Producer. The film is currently in pre-production and slated for a summer 2013 release.