'Comedians In Cars Getting Coffee' Debuts With Jerry Seinfeld And Larry David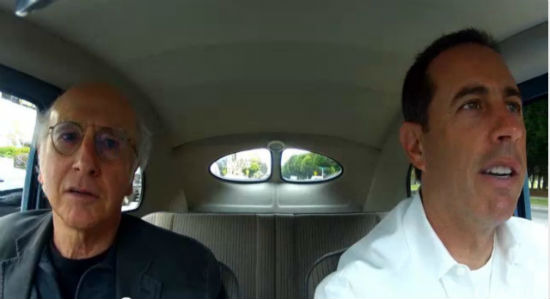 Jerry Seinfeld has a new show out, but you won't find it on a network and it's not in syndication. Seinfeld's new show – Comedians In Cars Getting Coffee – is online only and is exactly what the title says.
The comedian, famous for his '90s TV show sharing his name, takes one of his classic cars out, picks up a famous comedian, and gets a cup of coffee. Then the two just converse and discuss whatever comes to their minds. In the first episode, Seinfeld picks up his long-time friend and collaborator Larry David who says that, finally, Seinfeld really has a show about nothing.
The episode was so good that, even at 13 minutes, I didn't want it to end. Check it out after the jump.
Here's the first episode, called Larry Eats a Pancake. The below YouTube link isn't embeddable so click the image to head there. Next week's guest will be Ricky Gervais.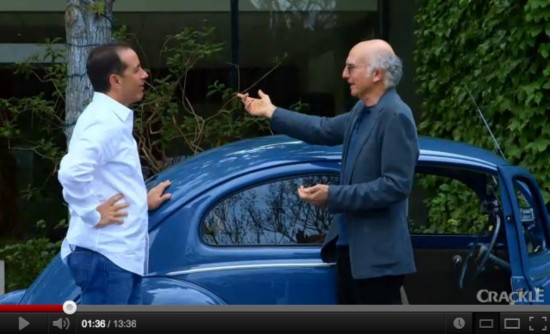 For more visit comediansincarsgettingcoffee.com. You can also watch the video there.