'Sound City' Trailer: Dave Grohl Waxes Enthusiastic About Famed LA Recording Studio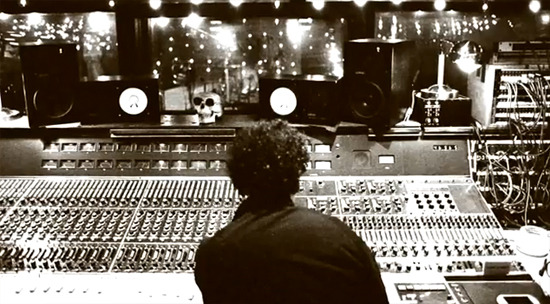 In celebration of the simple yet sometimes unattainable goal of creating the perfect sound recording, here is a new trailer for the Dave Grohl-produced and directed documentary Sound City. The niche appeal of a doc about a single recording studio — in this case, the LA studio of the film's title — might be offset by the parade of recognizable music stars offering their enthusiastic assessment of the studio's glory.
The new trailer offers more than previous short glimpses at the movie, including some lovingly shot images of the gear in the room and brief recording/performance moments, and it's all enough to almost convince me that I could walk in there and make a great record myself. Which is, of course, not even close to possible. But that feeling is what makes the trailer work.
If you missed the previous short trailer for the film, check that out below. It's a fun, energetic little edit.
Roswell Films, Grohl's company, will distribute the film, but we don't have a release date. [via HitFix]