'The Dark Knight Rises' - What Did You Think?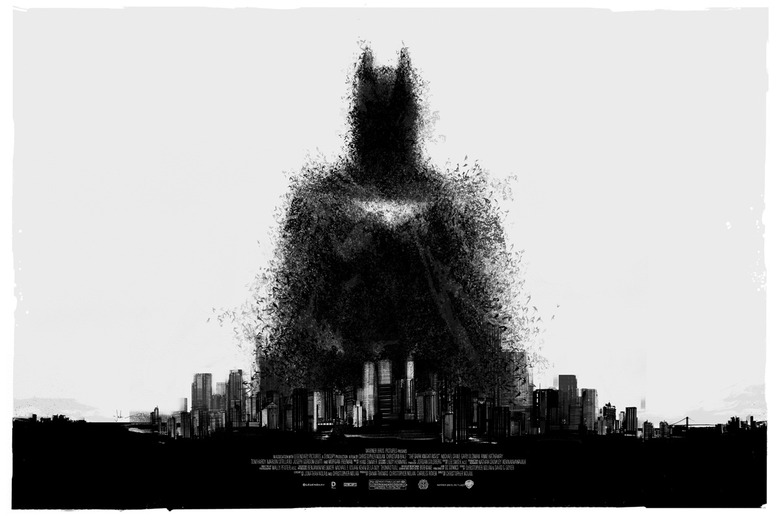 The third film in Christopher Nolan's series of Batman movies is in theaters now. The Dark Knight Rises is Nolan's biggest movie to date, and a particularly ambitious superhero film. This isn't a movie in which fight scenes substitute for all the usual conversations between characters — in this film Nolan tries to bring everything together, from setpieces to fan service to deep character moments.
Christian Bale's Bruce Wayne deals with the lingering despair that plagued him after the events of The Dark Knight; Commissioner Gordon (Gary Oldman) and young beat cop John Blake (Joseph Gordon-Levitt) try to come to terms with what Gotham City has become in the wake of the death of Harvey Dent; and Selina Kyle (Anne Hathaway) and the masked mercenary Bane (Tom Hardy) have their own plans for the city's elite.
The film has been the subject of rumor and speculation for years. So now that you've had a chance to see Nolan's finale, tell us what you thought of the film after the break. As always with these posts, spoilers are acceptable, and even encouraged.
Germain was pretty taken with the movie, as many others have been. Personally, I found the film to be uninvolving — I watched it with a sense of detachment, even as the threats in the story grew. Some scenes hit me; in particular I liked the moment between Gordon and Blake as Bane reads Gordon's discarded speech to Gotham. Blake is a great new character, and I wanted to see him put on a suit, even as I was ambivalent about the final reveal that is tied to his name.
Overall, Dave's review captured most of my feelings, although in general I don't think the film has as many high points as he seemed to allow it. I couldn't feel the menace of Bane, and while I think Hathaway brings a much-needed energy to the film, the Selina Kyle angle never quite fit the way I think the Nolans and David Goyer wanted it to. There are a lot of thematic threads and impulses in Nolan's film, but I left thinking that many were unresolved, even when looking at this movie as part of a larger whole.
The spectacle of the film is impressive, and the willpower Nolan leveraged to make a film like this with his preferred methods (shooting on film, practical effects, and a high reliance on IMAX footage) is impossible to ignore. But without a real sense of engagement, much of the effect was ultimately lost on me.
So how did you feel about The Dark Knight Rises? Is it a fitting conclusion to this incarnation of Batman, or is its ambitious nature ultimately a handicap? When you look at the three Nolan films as a whole character arc for Bruce/Batman, does that help put the events of this film in perspective? Let us know below.
My only request is: please talk about the film rather than the murders in Aurora. There are many places to discuss that awful happening, so let's stick to the movie here, please. There's more than enough to talk about when the subject is Nolan's final Batman movie.