'The Master' Teaser Poster - Paul Thomas Anderson's Latest Gets Wet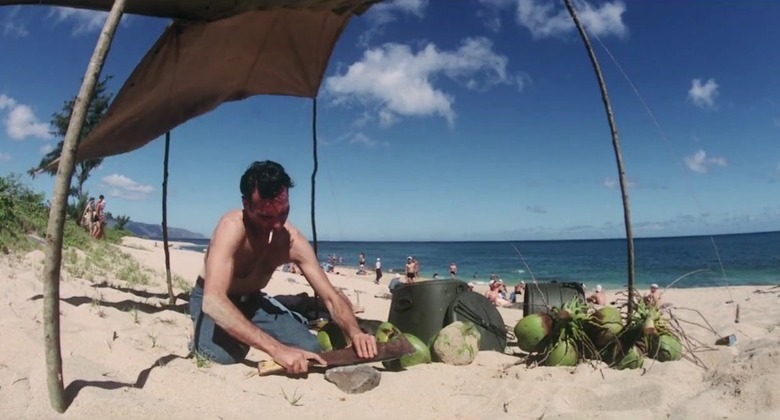 The teaser clips for Paul Thomas Anderson's The Master were real head scratchers. Compelling? Interesting? Of course. But I'll be dammed if anyone could figure out exactly what was going on in them. Now the same can be said for the movie poster, which looks like a wine label only with the liquid on the outside. Check out the image and more after the jump.
Thanks to the Huffington Post for this image. Here goes: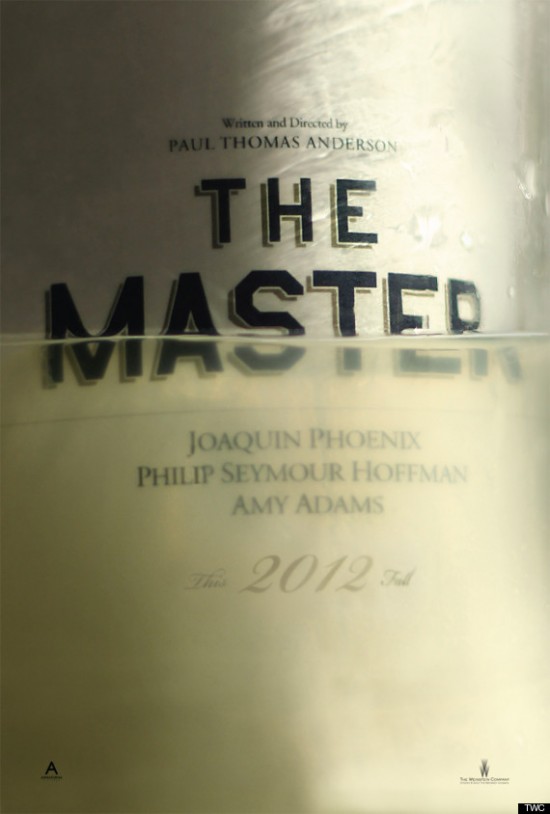 After you've given up on figuring out what this eye-catching poster tells you about the movie, it's interesting to note that Joaquin Phoenix is billed above Philip Seymour Hoffman and Amy Adams. That certainly tells us that while the film might center on "The Master," a L. Ron Hubbard-esque character played by Hoffman who returns from war and begins to gain a following through his ideals, the real star of the film is Phoenix – the charismatic, confused right hand man/
Paul Thomas Anderson's The Master is scheduled for release on October 12 and must be nearing completion as the MPAA recently gave it a rating:
Rated R For sexual content, graphic nudity and language
"Graphic nudity," huh? Sounds like the last shot in Boogie Nights.
Here's how Angie described the film a few weeks back:
Although The Master isn't officially about Scientology, it's widely assumed that the controversial religion was the inspiration for the movie. Hoffman stars as L. Ron Hubbard-ish figure "who returns after witnessing the horrors of WWII and tries to rediscover who he is in post-war America. He creates a belief system, something that catches on with other lost souls," with great help from his right-hand guy Freddie. But as the movement gets bigger, Freddie starts to question what he and Lancaster have built.