Amy Adams To Reunite With David O. Russell In 'American Bullsh*t'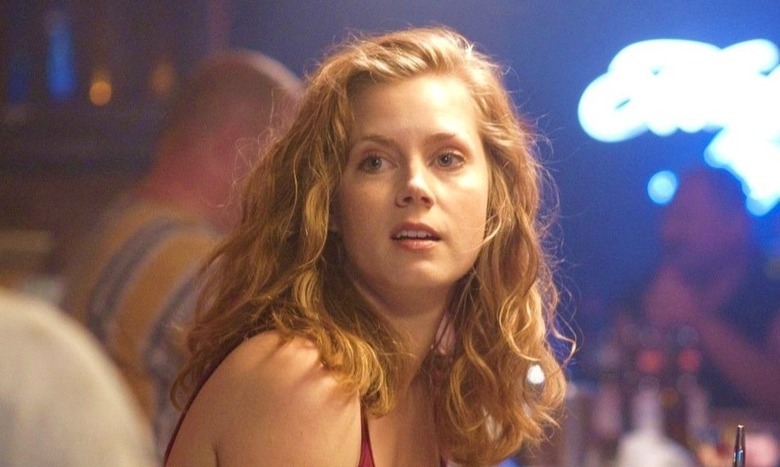 Turns out David O. Russell's going to have himself a The Fighter reunion on the set of his upcoming crime drama after all — it just won't be with Christian Bale. Though we learned yesterday that Bale had dropped out of the project formerly titled American Bullshit, to be replaced by Jeremy Renner, today comes news that Bale and Russell's Fighter colleague Amy Adams has signed on for the film. She joins Renner and Bradley Cooper in the film, which is based on the real-life FBI "Abscam" sting of the '70s and '80s. Read more after the jump.
Adams did some of the finest work of her career in Russell's The Fighter, and was rewarded with the third Oscar nomination of her career. Perhaps more importantly, her turn as rough-edged bartender Charlene Fleming also helped shake up the sweet-and-innocent image that's followed her since Junebug and through films like Doubt and Enchanted. Adams will next be seen in Paul Thomas Anderson's The Master, Robert Lorenz's Trouble With the Curve, and Walter Salles' On the Road, and has Zack Snyder's Man of Steel and an untitled Spike Jonze movie due out next year.
Backed by Megan Ellison's Annapurna Pictures, the film is aiming to start shooting in February. No release date has been announced at this time, but if it remains on track it could hit in time for next year's Oscar hopeful season. And if that's the case, who knows — maybe this'll wind up being the role that finally gets Adams the little gold man she deserves. [THR]