'Crave' Trailer: When Death Wishes Come True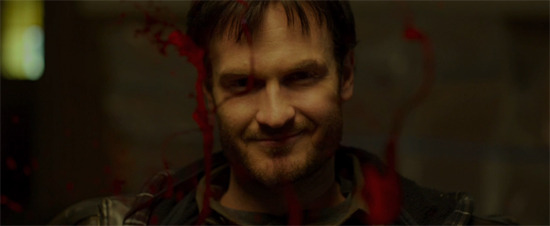 There's a guy out there whose work almost every one of our readers knows, but very few people are likely to know his name. The guy in question is Charles de Lauzirika, and he has been one of the top DVD producers for many years, having worked on things like the Twin Peaks Gold Box, and the 5-disc Blade Runner Blu-ray restoration and release. In face, Lauzirika directed Dangerous Days, the documentary on that box set about Ridley Scott's movie.
And how he's made his first feature film. Crave stars Josh Lawson, Emma Lung, and Ron Perlman in a story that looks a bit like a mix of current sci-fi/superhero mythology and Death Wish. The trailer for Crave dropped during Comic Con, and it's good stuff. You'll get an idea of the film, but I walked away from this trailer with a lot more questions than I had going in, and I'm really curious to see where the movie goes. Check out the footage below.
Here's the trailer:
Crave will premiere at the Fantasia Film Festival in Montreal, Canada on July 24. More info can be found at the film's official site.
Aiden (Josh Lawson) craves a better life. A life away from his gruesome job as a crime scene photographer, working alongside his detective friend Pete (Ron Perlman). A meaningful life where he can escape the hard streets of Detroit, fall in love with the perfect woman and save the world from evil. As Aiden's dark imagination starts to leak into reality, he meets Virginia (Emma Lung), a younger woman with her own dilemmas and desires. Estranged from her boyfriend Ravi (Edward Furlong,) Virginia explores an uncertain relationship with Aiden, who becomes increasingly emboldened to live out his vigilante fantasies. But as Virginia is faced with the disturbing truth of Aiden's inner life, Aiden learns that he will pay a terrible price for his twisted imagination.
CRAVE marks the feature directing debut of award-winning film documentarian Charles de Lauzirika ("Blade Runner," "Twin Peaks," Alien Anthology.)