Jeremy Renner In Talks To Replace Christian Bale In David O. Russell's 'American Bullsh*t'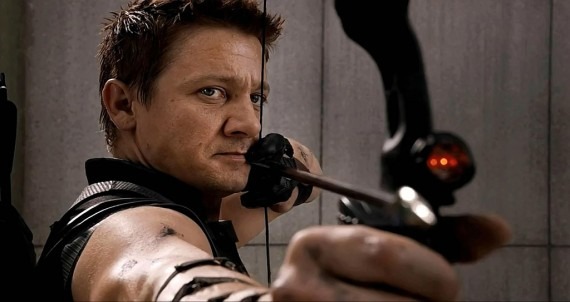 When we last checked in on David O. Russell's crime drama American Bullshit, it was looking like a double reunion for the director. His Oscar-winning The Fighter actor Christian Bale was rumored for one of the leads, while Silver Linings Playbook star Bradley Cooper was in talks for the other.
Since then, however, Bale's dropped out, and Russell's now adding another fast-rising star to the roster. The ubiquitous Jeremy Renner is reportedly negotiating to replace Bale as FBI agent Jimmy Boyle, who teams up with "the world's greatest con man" (Cooper) for a sting. Oh, and the movie's not called American Bullshit any more — it's going without a title at the moment until filmmakers and marketers can come up with something less profane. Read more details after the jump.
Since breaking out with 2008's The Hurt Locker, Renner's become the go-to guy for blockbuster action franchises. He's had key roles in The Avengers and Mission: Impossible – Ghost Protocol, and will serve as the new face of the Bourne series in next month's The Bourne Legacy. Next year sees him starring in Hansel and Gretel: Witch Hunters, in which he'll play gingerbread house survivor-turned-bounty hunter Hansel. American Bullshit (or whatever it winds up being called) looks like a nice opportunity for him to mix things up a bit, and flex some different dramatic muscles.
Megan Ellison's Annapurna Pictures — which is also behind such prestige pics as John Hillcoat's Lawless, Paul Thomas Anderson's The Master, and Kathryn Bigelow's Zero Dark Thirty — will produce. Sony Pictures Worldwide Acquisition will distribute in some international territories, while Columbia Pictures will handle the Stateside rollout. Production is on track to start in February.