'Sleepwalk With Me' Trailer: Mike Birbiglia Goes From Comedian To Actor/Director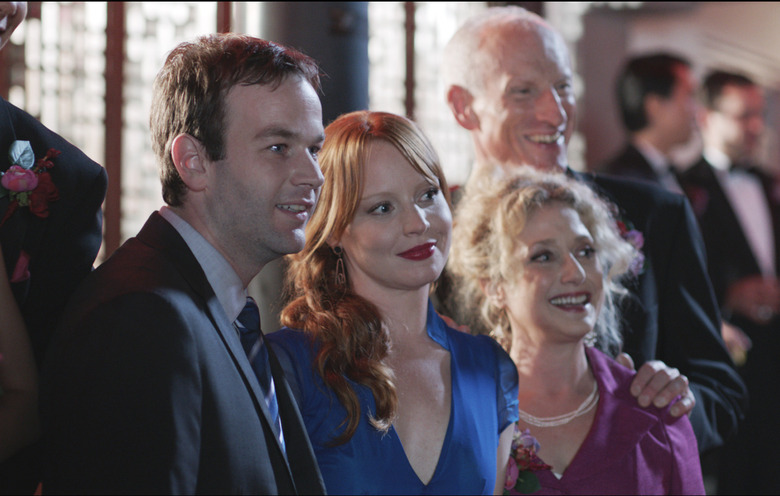 One of my favorite movies of the year so far is coming to theaters next month. The trailer came online late last week but got buried thanks to a little event called Comic-Con.
Now I'm happy to finally share the first trailer to Mike Birbiglia's Sleepwalk With Me, an autobiographical romantic comedy about a man's struggle to become a stand-up comedian. Only thing is, he has a dangerous penchant to sleepwalk. Comedian Birbiglia co-wrote, stars in and directs the film which also features Lauren Ambrose, Carol Kane, James Rebhorn, Marc Maron and others. Sleepwalk With Me won the Audience Award at the 2012 Sundance Film Festival and hits theaters beginning August 24.
Check out the trailer, as well as my Sundance video blog review, after the jump.
Here's the trailer for Sleepwalk With Me. See it in HD over on Apple.com.
Here's the plot description:
Winner of a 2012 Audience Award at Sundance, comedian Mike Birbiglia wrote, directed and stars in this sincere and hilarious film, based on his off-Broadway show and bestselling book. It's also the first movie co-written by Ira Glass and co-produced by "This American Life." The story: when an aspiring stand-up fails to express his true feelings about his girlfriend and his stalled career, his anxiety comes out in increasingly funny and dangerous sleepwalking incidents. SLEEPWALK WITH ME features Lauren Ambrose ("Six Feet Under"), Carol Kane ("Taxi"), James Rebhorn ("Meet the Parents"), Cristin Milioti (star of Broadway's "Once"), plus comedians Marc Maron, Kristen Schaal, Wyatt Cenac, Jesse Klein, Henry Phillips and David Wain.
Finally, if you still aren't sold, here's a video blog I did right after the film premiered at Sundance. I love the movie.
Click here to see when Sleepwalk With Me opens in a city near you.